Jul 25, 2022
3 minute read
TABLE OF CONTENTS
What Is the Working Principle of Treat Dispensing Dog Toys?
Why Should You Get A Dog Treat Dispenser for Your Dog?
Qualities of A Good Dog Treat Dispenser
What Should You Put in A Dog Treat Dispenser?
PAWAii Interactive Treat Dispensing Dog Ball
Conclusion
People with active dogs find treat-dispensing dog toys indispensable. Dogs love these toys because they are always full of food and fun. At the same time, humans love them because they entertain and keep dogs busy.
What Is the Working Principle of Treat Dispensing Dog Toys?
Treat-dispensing dog toys dispense food. They also hide treats and keep your dog busy. These toys are perfect for mischievous dogs, especially when they are bored, or dogs that are destructive when left alone.
These toys also come in handy for dogs that eat too quickly since the toy slows down their eating rate, forcing your furry pal to eat one bite at a time.
Why Should You Get A Dog Treat Dispenser for Your Dog?
Dogs suffering from separation anxiety destroy furniture, defecate, and self-mutilate. They also exhibit other destructive behaviors, which are symptoms of separation anxiety. You will only worsen your dog's anxiety if you beat and yell at him.
Although the feeder ball is a little tool, it helps decompress hairballs and reduce destructive behavior—for instance, dogs like biting on shoes. But a licking toy grabs his attention. After all, with this tool, he can play and eat simultaneously, which is much better than chewing shoes.
Furthermore, your dogs need to use their brain to get the food from the leakage ball. Therefore, this tool is especially beneficial for your dogs because it helps exercise the brain and prevent
Alzheimer's
.
When dogs with obesity problems skip feeding balls, they get more exercise. In addition, the feeding balls help to control diet, helping your dog lose weight healthily during play. Even at home, dog owners can use the feeding ball as an interactive toy when playing with their dogs.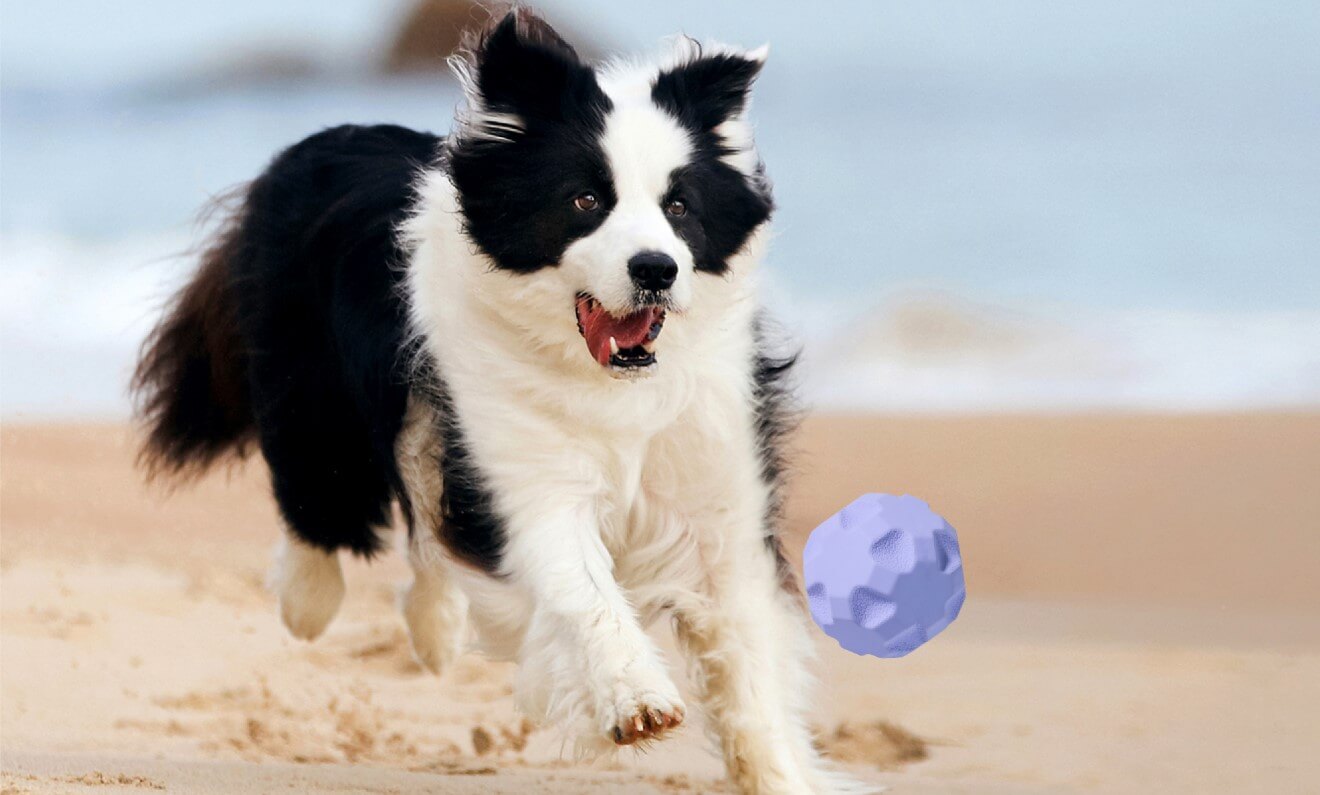 Qualities of A Good Dog Treat Dispenser
Before getting the best interactive treat dispensing dog toy, you must consider a few things. First, it is best to take your time to pick out a suitable toy for your dog. For multi-dog households, it is essential to note that not all dogs would like or benefit from the same automatic
dog treat dispenser
. Fortunately, you can choose from several options. But it may be a bit confusing to pick the best dispenser.
Before choosing an automatic dog treat dispenser, you must ensure it is durable. Your dog should be able to chew on the toy for a long time without breaking it apart. Additionally, think about the power of your dog's mouth. The stronger your dog's bite, the more durable you need the toy to be. Usually, the best remote dog treat dispenser for most dogs should be made from high-quality rubber polymer. Toys made of plastic or vinyl and not the best options.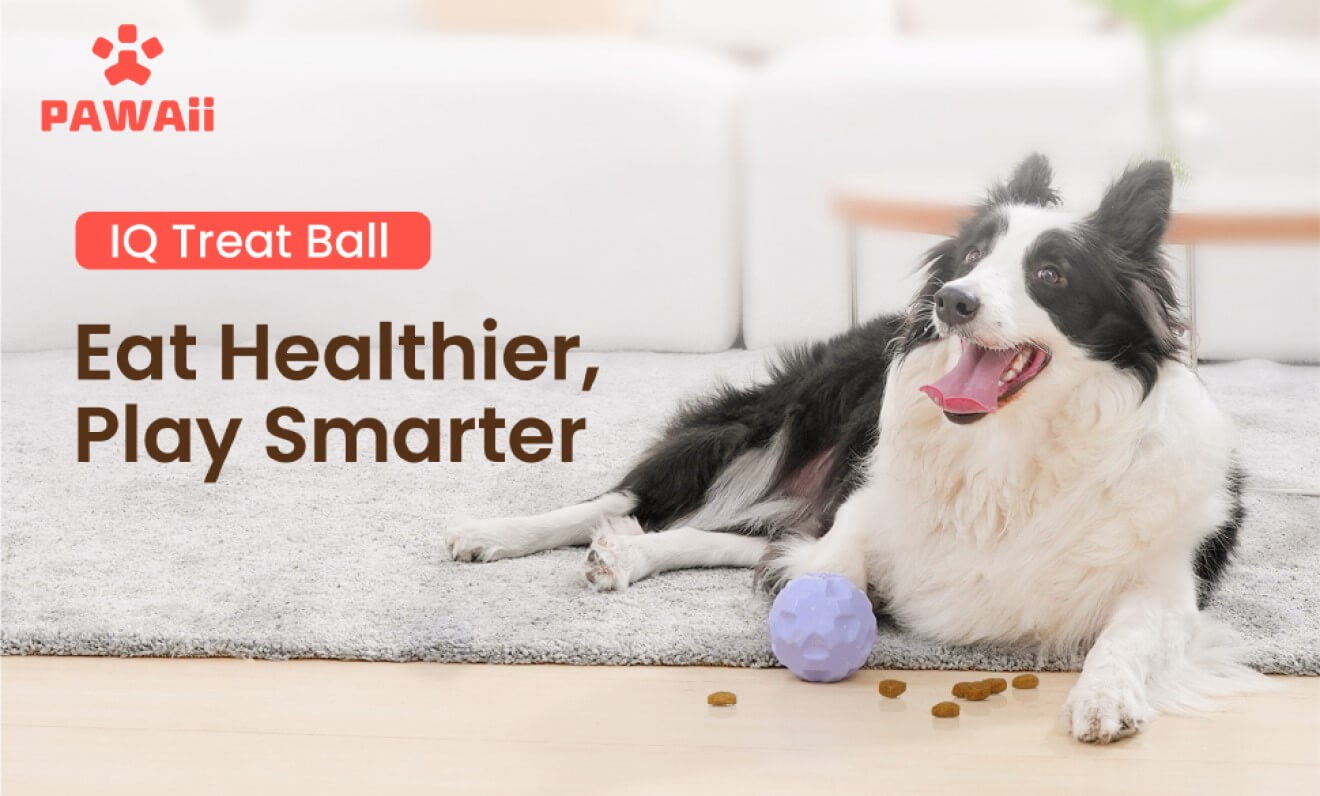 Another factor to consider when choosing treat-dispensing dog toys is the ease of cleaning; you have to ensure that cleaning the toy is easy. Although there are several treats-dispensing toy options, most are difficult to clean. Therefore, it is best to look for an automatic dog treat dispenser that you can easily clean in a dishwasher. even if you don't have a dishwasher, the dog toy should be cleanable with a brush
What Should You Put in A Dog Treat Dispenser?
Now that you know the best type of interactive treat dispensing dog toys, it is essential to understand what you're going to put in them.
Although there are several things you can put in the remote dog treat dispenser, you need to understand that when giving your dog this type of toy, the treats you put in them should be healthy and organic.
Your dog may love having peanut butter in the dispenser. You can also add veggies to the kibble for extra minerals and vitamins. Another option you can put in the dog toy dispenser is dehydrated meat.
Furthermore, you can add pre-made or homemade treats to the dog toy dispenser. There are several pre-made treats recipes online. And you only need to experiment with the several recipes available to determine the best option for your furry friend.
PAWAii Interactive Treat Dispensing Dog Ball
Smart Food-dispensing Toy
Your pet must learn to roll the toy before getting treats or food. Therefore, playing with this toy helps your dog become smarter
Ultra-durable And Easy to Clean
The dog toy is made with thick natural rubber. Therefore, even if your dog's bite force is powerful, it will not break the toy ball. Furthermore, the dog toy ball helps your dog grind and clean its teeth. The dog ball is also easy to clean and does not contain BBP, DBP, or other harmful substances. In addition, the toy ball prevents the breeding of bacteria.
Unique Design
The dog toy ball has an irregular design that prevents loss by rolling. You can leave this toy to roll around underneath the sofa and the table. Furthermore, your dog can easily find and bite this ball.
Fun filling
This dog ball is interactive and suitable for dogs, keeping them busy. With this ball, you can bond and have fun with your dog while encouraging them to be more active and eat slowly. The dog ball keeps your dog active all day while improving your relationship.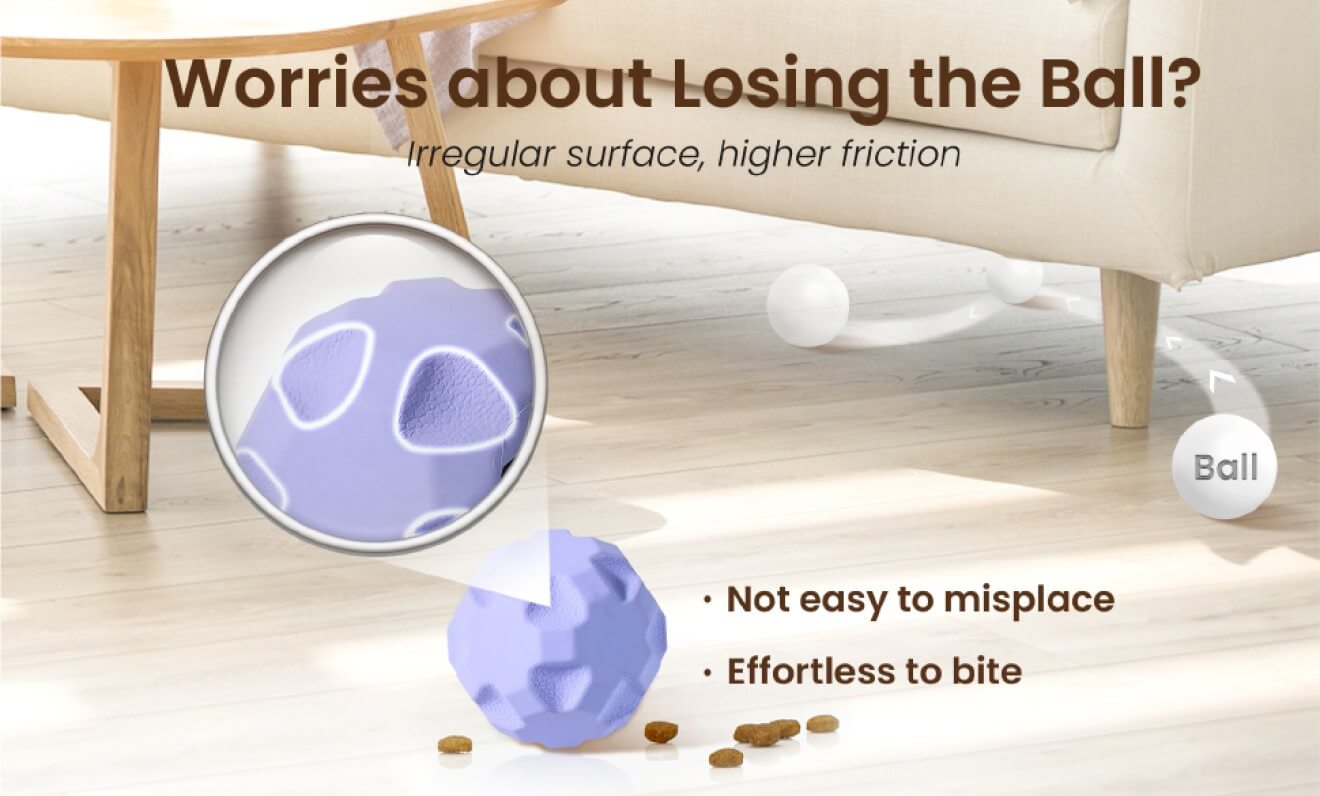 Suitable for Medium and Large Dogs
The dog ball has a diameter of 3.35 inches, which is not ideal for small dogs. Nevertheless, it is perfect for medium and large dogs. Before purchasing the ball, kindly refer to your dog's size.
Conclusion
Dog treat dispensers are beneficial to your dog because they slow the eating rate. They also help your dog become more active while strengthening your bond with your furry pal. In addition, the best dog treat dispenser for your dog is durable and easy to clean.
SUBSCRIBE
Subscibe for our newsletter to get updates on the latest products, offers, and more.