Jul 27, 2023
3 minute read
TABLE OF CONTENTS
Heatstroke Explained
Heatstroke in Pets
Ways to Keep Cool
Helpful Tips to Prevent Heatstroke
Keep an Eye on Your Pets
As the summer sun blazes, ensuring the safety and well-being of your beloved pets becomes paramount. High temperatures can be extremely hazardous for animals, putting them at risk of heatstroke, dehydration, and paw pad burns. To keep your furry friends cool and content, provide plenty of fresh water, shade, and limit outdoor activities during peak heat hours.
Heatstroke Explained
Cats and dogs have a normal body temperature range of 99°F and 102°F.
Heatstroke
temperature climbs to the region of 104°F and above. When this happens, their natural cooling systems struggle to keep them cool.
Dogs and cats adopt various ways to self-cool. For instance, dogs pant and sweat through the pads in their paws. Cats also sweat through the pads in their paws and groom themselves to stay cool. Other cooling methods include licking their coat and saliva - the evaporation of the saliva from their fur leaves a cooling effect on their body. Panting also occurs in cats, just like dogs. However, panting can indicate heat exhaustion in cats.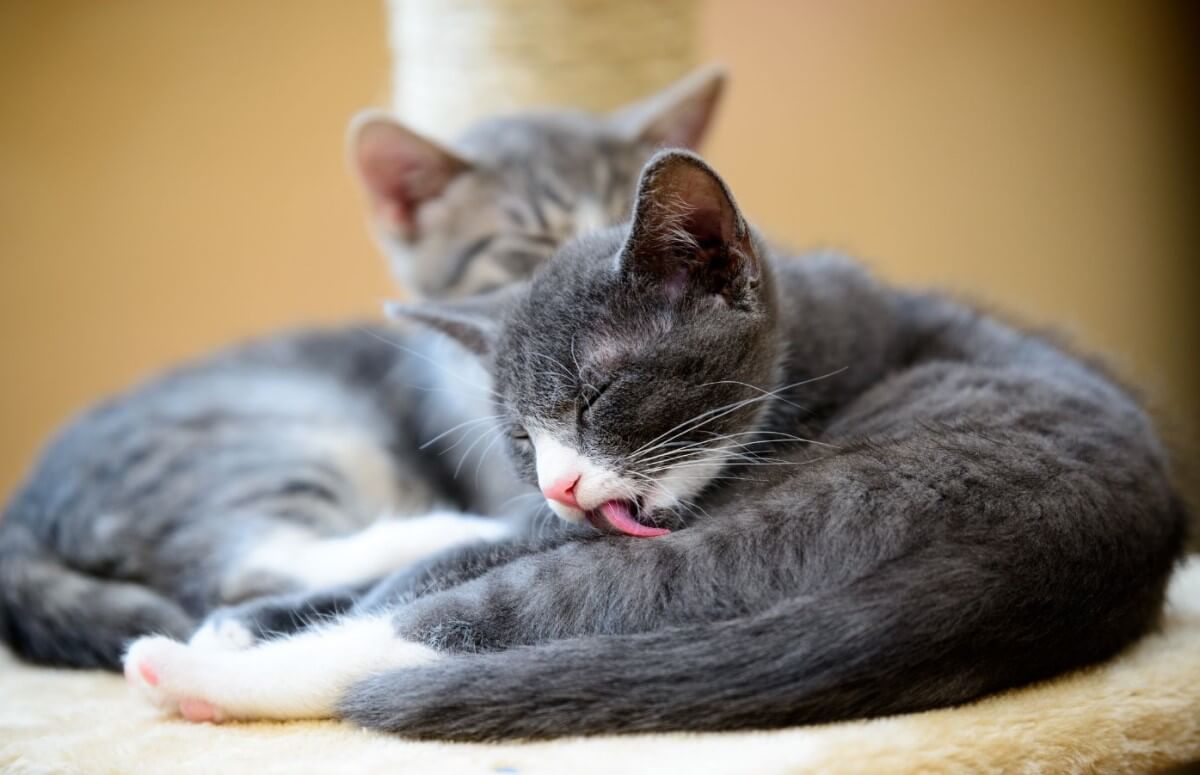 When cats are unable to cool themselves through these methods, there is a continuous rise in their body temperature. Their internal organ systems subsequently fail, with the clotting, neurologic, circulatory, and urinary systems all worsening. The first sign of heatstroke in cats is heat exhaustion. Therefore, it is best to be observant and attend to any of these signs immediately before it progresses into a fatal heatstroke.
Heatstroke in Pets
As mentioned earlier, heatstroke is prominent in the summer due to the hot temperatures of these months. The hot external environment means the temperature of your pet's core body also rises faster than the natural cooling systems in their body can handle. This may lead to an inflammatory response and organ failure or even death in some cases.
Dog overheating can also be due to excessive exercise, a wet or arm environment with poor circulation, dehydration, and insufficient shade. Factors like age, obesity, and a thick coat can also increase your pet's risk of heatstroke. Flat-faced pets like Scottish terriers, bulldogs, Persian cats, and Himalayan cats are also at a greater risk of heatstroke.
Ways to Keep Cool
The internal body of cats and dogs is designed to keep the body temperature at normal levels by losing heat through evaporative cooling. Just like humans lose heat when sweating, dogs and cats also sweat through their
paw pads
. The small surface area of this space makes it ineffective for heat loss, especially when there is excessive heat. Therefore, pets adopt other ways to cool themselves off by other methods like: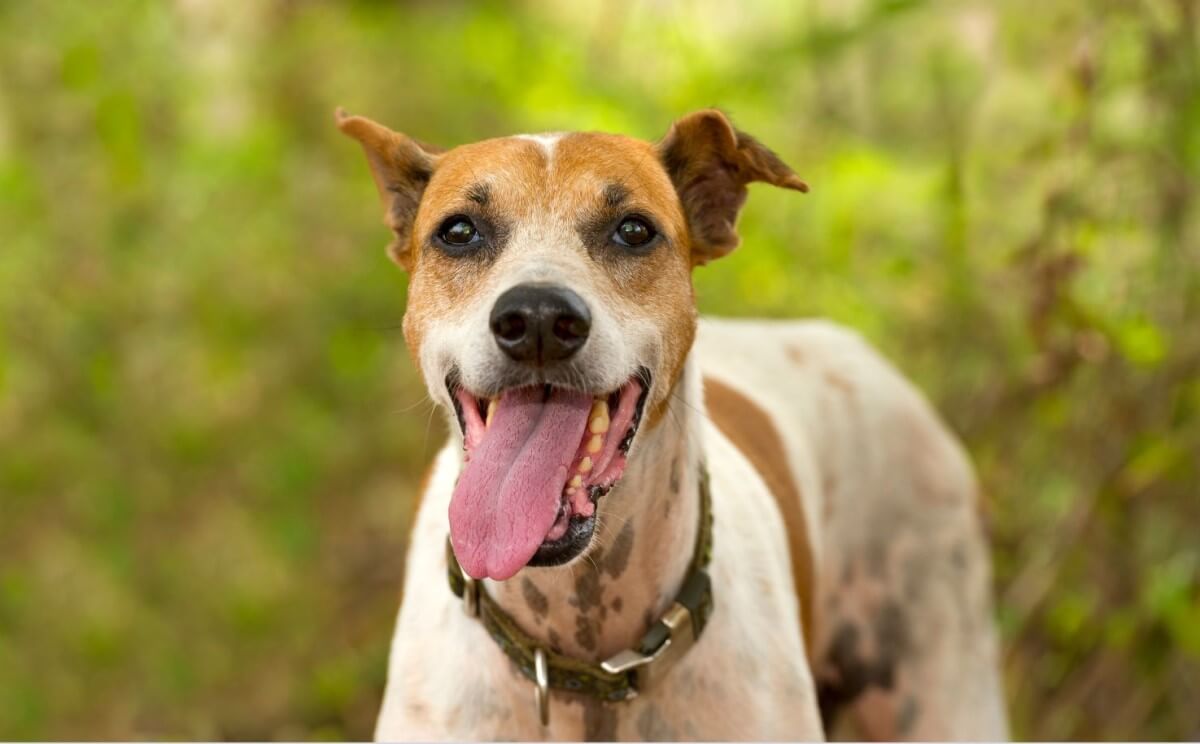 Salivation and Panting
Panting in dogs involves taking fast, shallow breaths that maximize airflow over the moist surfaces of their mouths and nasal cavity. This helps to lose heat by evaporative cooling that occurs as moisture leaves these surfaces.
Licking
Unlike dogs, cats moisten their coats with saliva by licking. This process leaves a similar evaporative cooling as panting, thus helping to lose heat. This method only becomes ineffective when the environmental humidity rises above 80%.
Finding Shade
Pets are incredibly resourceful when it comes to beating the scorching heat of the day. As the sun climbs higher in the sky, your furry friends instinctively seek out shaded sanctuaries to find relief from the relentless rays. Whether it's a towering tree, a cozy porch, or a strategically placed umbrella, pets have an uncanny ability to locate the perfect shady spot.
Sprawling
Cats, the masters of relaxation and comfort-seeking, have an uncanny ability to find ingenious ways to beat the summer heat. As the temperatures soar, you may notice your feline friend exhibiting a behavior that seems almost theatrical in its pursuit of coolness – sprawling luxuriously on cool surfaces like tile floors.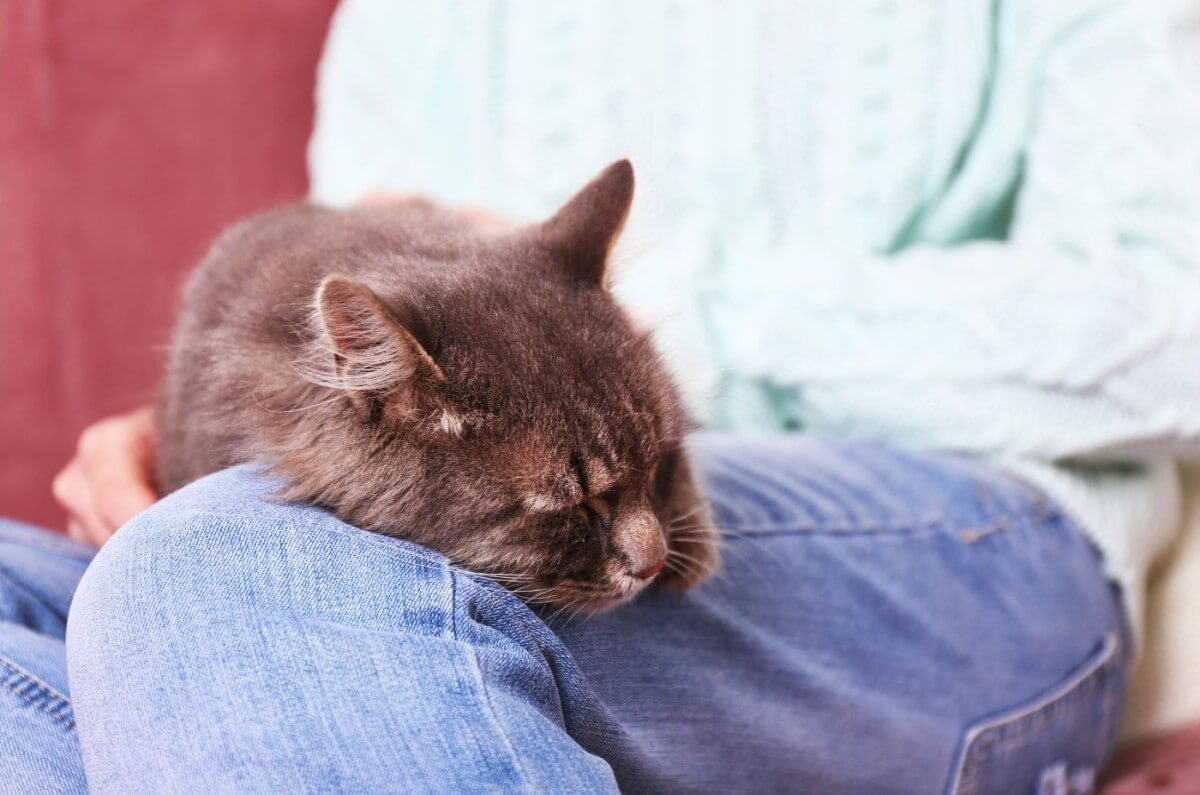 Helpful Tips to Prevent Heatstroke
The following tips can help you prevent heatstroke in your pets this summer.
Always provide clean and fresh water
While outdoors in the summer, ensure your pets can easily access shade and clean fresh drinking water. It only takes a few hours for temperatures in your yard to increase excessively and give way to heatstroke. An automatic cat water fountain can be a good choice.
PAWAii Smart Pet Water Fountain Pro
could be your best choice. You can monitor the water intake report of your beloved furry friends on your phone. Besides, this fountain is totally wireless, you can put it anywhere you want in the house.
Avoid leaving pets alone in vehicles
Leaving your furry pals in a vehicle, even for minutes, can have deadly consequences. If you ever find a distressed dog in a parked car on a hot day, contact local law enforcement or animal control for help and be with the pet until they arrive.
Adopt the proper exercise schedule
The hot weather in the summer months means it is not ideal to take your dogs on walks or exercise during the day due to the risks involved. In order to prevent heatstroke in dogs, it is suggested to reschedule these activities for the cooler parts of the day, like the evenings and the mornings.
Check the weather before setting out
Before leaving home for that walk with your furry pal this summer, go out and touch the sidewalk's surface with your backhand. If the ground is too hot to touch for over five seconds, it is unsuitable for your pet's paws. It is also advisable to take breaks during walks to allow your pets to relieve themselves on a patch of grass. Experts also recommend wearing booties to protect the paws.
Keep an Eye on Your Pets
One of your key responsibilities as a pet owner is to familiarize yourself with the early heat stroke symptoms, such as lethargy, bloody vomit or diarrhea, excessive panting, and even coma. If you observe one or more of these signs, contact your vet immediately.
SUBSCRIBE
Subscibe for our newsletter to get updates on the latest products, offers, and more.