Oct 13, 2022
2 minute read
TABLE OF CONTENTS
What Factors Impact the Quantity of Food Your Dog Needs?
How Often Should You Feed Your Dog?
Should You Feed Your Dog Once a Day?
Final Thoughts
Feeding your dog the right amount of quality food is one way to keep your furry pal healthy. It is suggested to keep portion sizes consistent and proportionate with your dog's weight, age, and activity levels. Consequently, you can help your furry pal maintain the perfect weight while remaining active.
What Factors Impact the Quantity of Food Your Dog Needs?
The Dog Food Calculator
can help you estimate the proper food amount for your dog. This is just a guideline, the quantity and type of food your dog needs depends on several factors;
Weight
Your dog's overall health is dependent on maintaining his ideal body condition. Therefore, it is best to adjust your dog's diet if he does not have an ideal body condition. You can also consider a weight management formula for your pup. Furthermore, it is best to work with your veterinarian to rule out health concerns.
Activity Level
Dog food packages have feeding recommendations. However, they are based on an average adult dog's normal activity level. Your dog may need more calories to meet his energy needs if he gets a lot of daily exercise, especially on daily runs or hikes with you.
Overweight
and less active dogs may need a more managed daily calorie intake.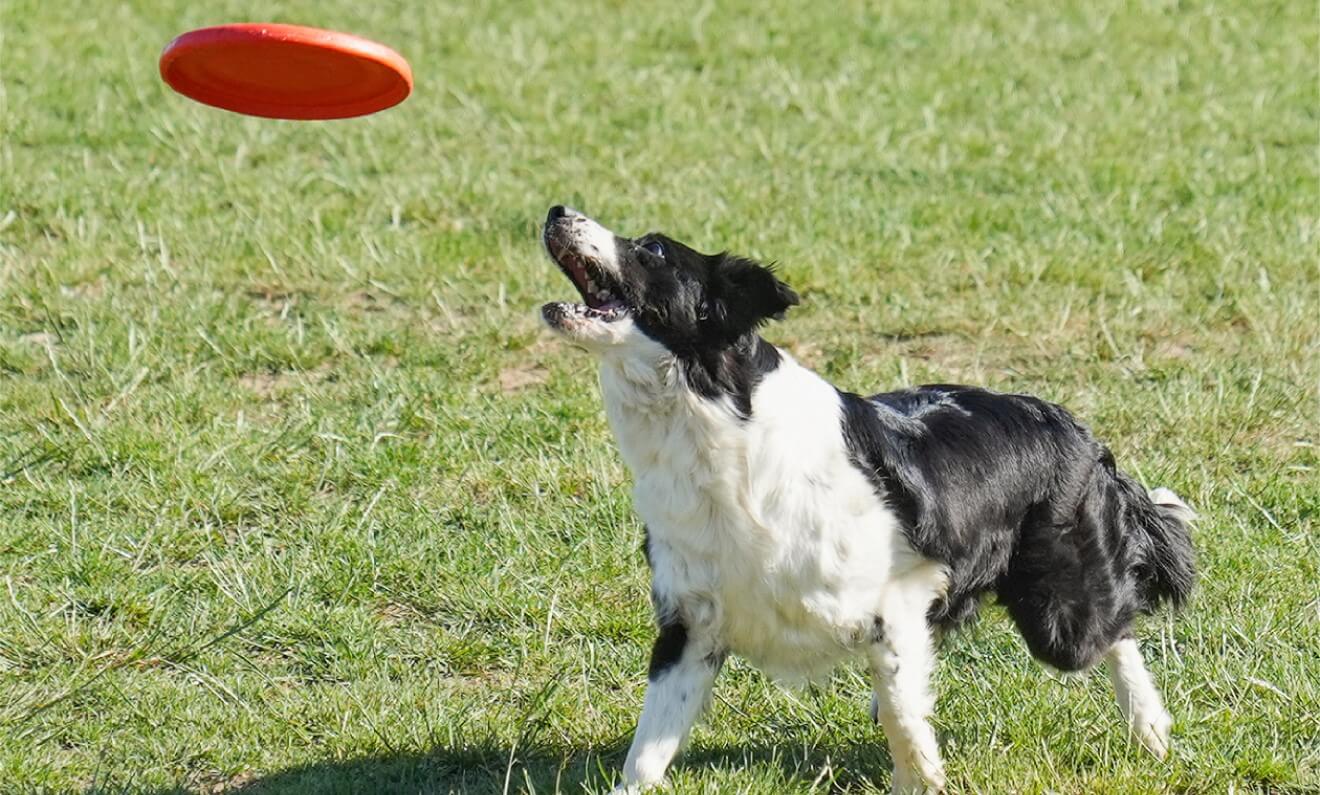 Age
Your dog's nutritional needs change with age. For example, as a puppy, your furry pal will need puppy food for growth and development. Senior dogs, on the other hand, require older dogs' formulas to keep them active. It is wise to work with your veterinarian to determine the best food for your dog, depending on his life stage and lifestyle.
How Often Should You Feed Your Dog?
Generally speaking, adult dogs of any breed need two meals daily – one in the morning and one in the evening. You can still consider a breakfast, lunch, and dinner schedule at your convenience. It is important to note that the frequency of feeding your dog depends on your canine friend's age, health, and size.
Some dogs will need more regular meals. For instance, young pups need more energy throughout the day but can't handle a big bowl of food in one sitting. Therefore, giving them
3-4 meals per day
is best. In addition, dogs with underlying health conditions, especially conditions affecting the digestive system, will need smaller meal portions.
Should You Feed Your Dog Once a Day?
Your dog is at risk of developing several medical problems if he eats only once daily. And in some cases, these medical problems can be dangerous. Similar to humans, canines get cranky when hungry. If your dog has preexisting behavioral issues, the crankiness can get a lot worse.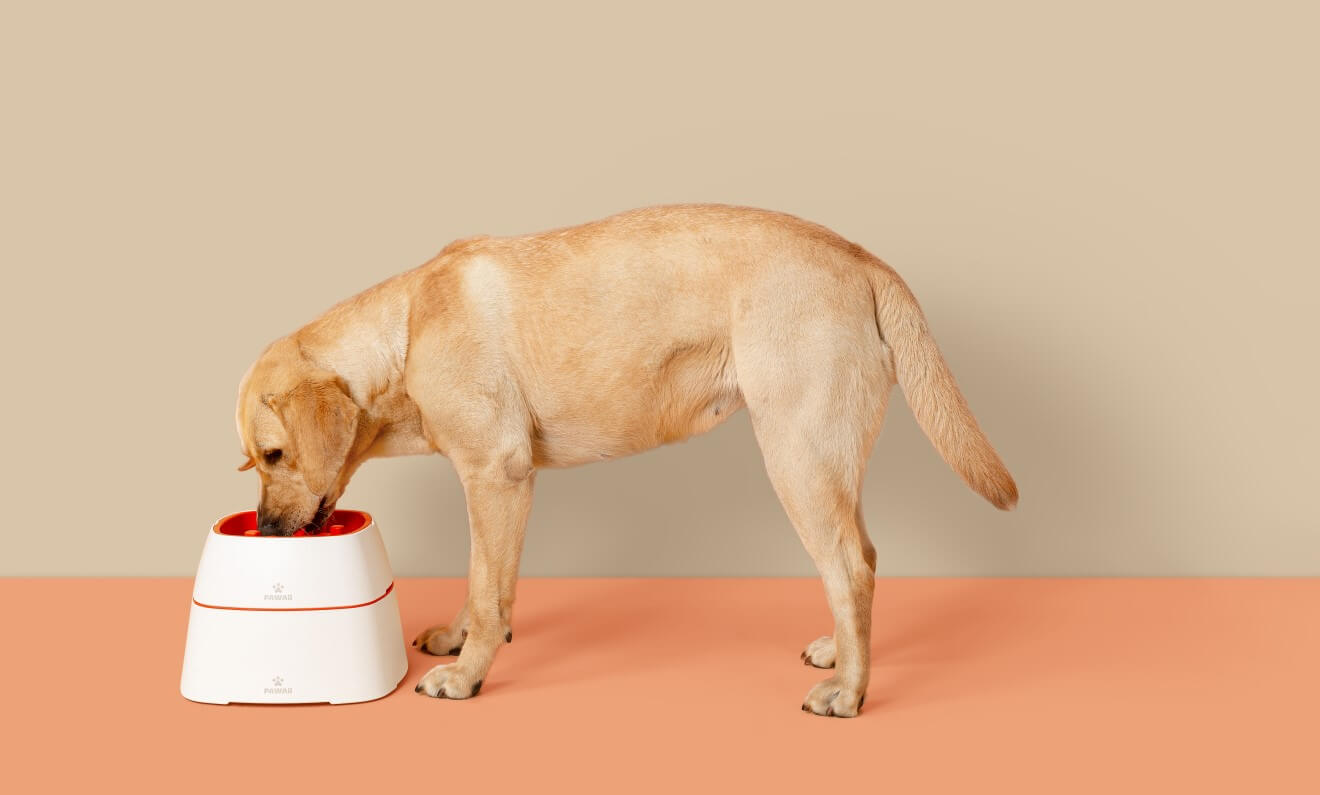 Medically, waiting a whole day between meals can cause
hypoglycemia
, otherwise known as low blood sugar. Symptoms of this condition include fatigue, weakness, and extreme hunger. This condition is dangerous, especially if your dog gulps down his meal at once, resulting in bloating. And unfortunately, bloating is fatal in dogs.
Fortunately, investing in
a slow feeder bowl
prevents your dog from eating his food all at once.
Final Thoughts
Dogs love routine, including regular meal times. Besides keeping your dog happy, regular meals provide daily structure, prevent anxiety, and regulate body functions. In addition, providing your dog with high-quality food can help him to live longer and healthier.
SUBSCRIBE
Subscibe for our newsletter to get updates on the latest products, offers, and more.