Nov 20, 2022
2 minute read
TABLE OF CONTENTS
How Long Should a Dog Sleep?
Is It Normal for a Dog to Sleep All Day?
How Do You Make Your Dog's Day More Enjoyable?
How Do You Handle Your Dog's Sleeping Pattern Change?
A Proper Dog Bed Is Important
Summary
Dogs tend to sleep throughout the night, but it is not strange o see them asleep during the day. You should only worry if your dog spends most of the night and day sleeping. Excessive sleeping in your pup might indicate an underlying issue.
How Long Should a Dog Sleep?
First-time dog owners often wonder if their dog is getting sufficient or excessive sleep. If this is you, it is essential to note that an average dog spends 12-14 hours out of 24 sleeping. This includes overnight sleep and random naps during the day.
This may be longer in young dogs or puppies—up to 20 hours out of 24 in puppies until your puppy clocks three or four months. A dog's sleep length usually depends on a few factors, including size, age, health, and activities. Irrespective of the variations in these factors, you can expect your dog to be asleep for at least half of the day.
Is It Normal for a Dog to Sleep All Day?
Dog parents must pay close attention to their pup's sleep patterns to quickly notice a change and report the same to the vet. If your dog is used to getting two to three hours of nap every morning and staying up for the rest of the day but suddenly reverts to five to six hours of sleep in the morning that extends into the afternoon, you should inform your vet of such a change ASAP. The abrupt change in a dog's regular sleep patterns can be due to
kidney disease
, diabetes, and similar conditions.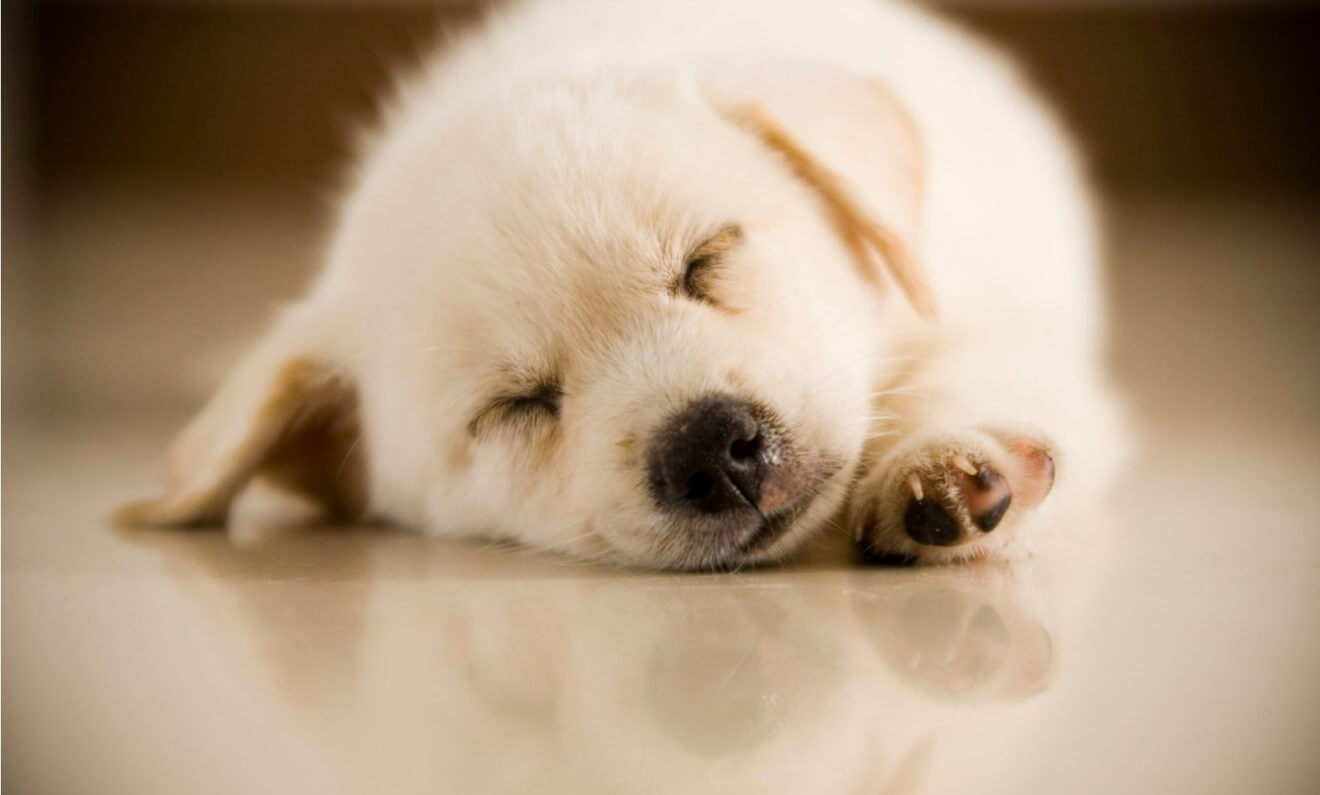 It would be best if you also watched out for how your dog reacts when awakened. The typical reaction in most dogs is to wake up reasonably quickly and stretch if there is sufficient motivation. However, if your dog is oversleeping and does not wake up easily or quickly, you should monitor his sleep closely and keep your vet updated.
How Do You Make Your Dog's Day More Enjoyable?
Your dog spends most of his time indoors and alone. Therefore, he is more likely to get bored, which leads to more sleep. One way to ensure your dog does not sleep his life away is to make his free time fun.
For example, you could get him some puzzle toys to keep him engaged.
The PAWAii Treat Dispenser
is specially made to keep your dog active during the day. If you have some free time, you can take your pup outdoors and have fun.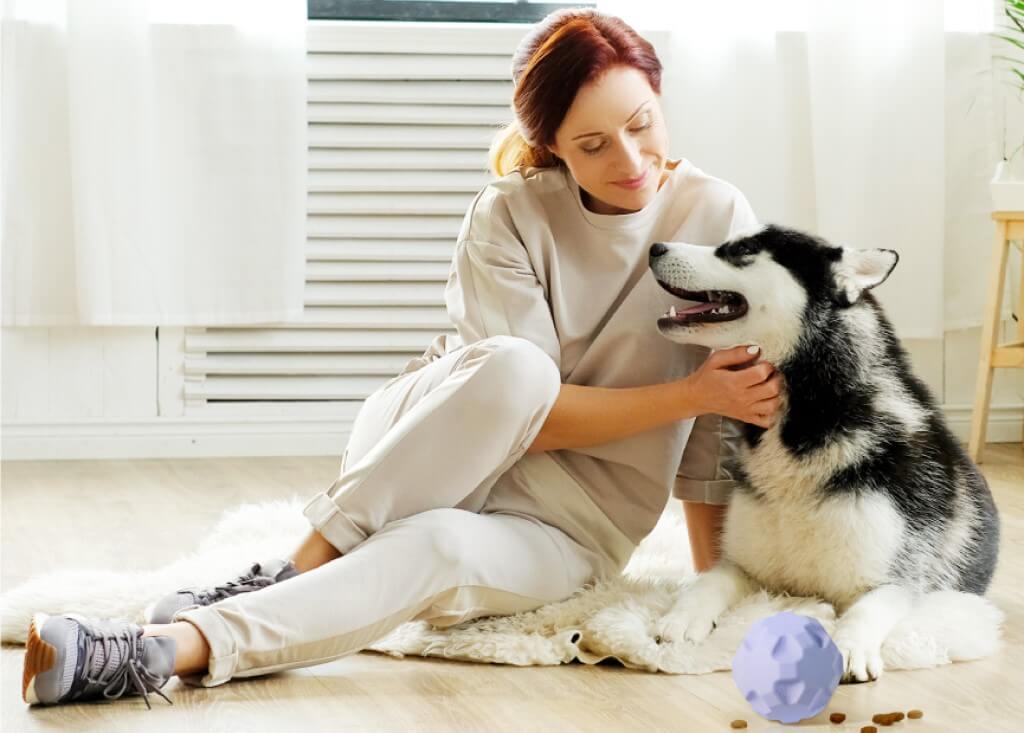 How Do You Handle Your Dog's Sleeping Pattern Change?
The sleeping pattern of dogs varies across breeds and individuals. You will find some dogs as heavy sleepers and others as light sleepers. It would be best if you took note of your dog's normal sleeping pattern. You should know whether your dog is napping or playing, even when you are out of the house.
If you find out your dog is sleeping longer than usual, the first culprit might be the diet. Dogs that do not get sufficient water during the day may suffer from dehydration and tiredness, making them sleep more. You should change your pet's diet, for starters. However, you should consult your vet if there are no positive improvements, even with a new diet.
A Proper Dog Bed Is Important
Your dog will get a night of more quality sleep with the
PAWAii Double-sided Durable Dog Bed
. The 100% cotton fabric offers a high level of comfort in summer and spring, while the plush fabric saves the day in winter and autumn.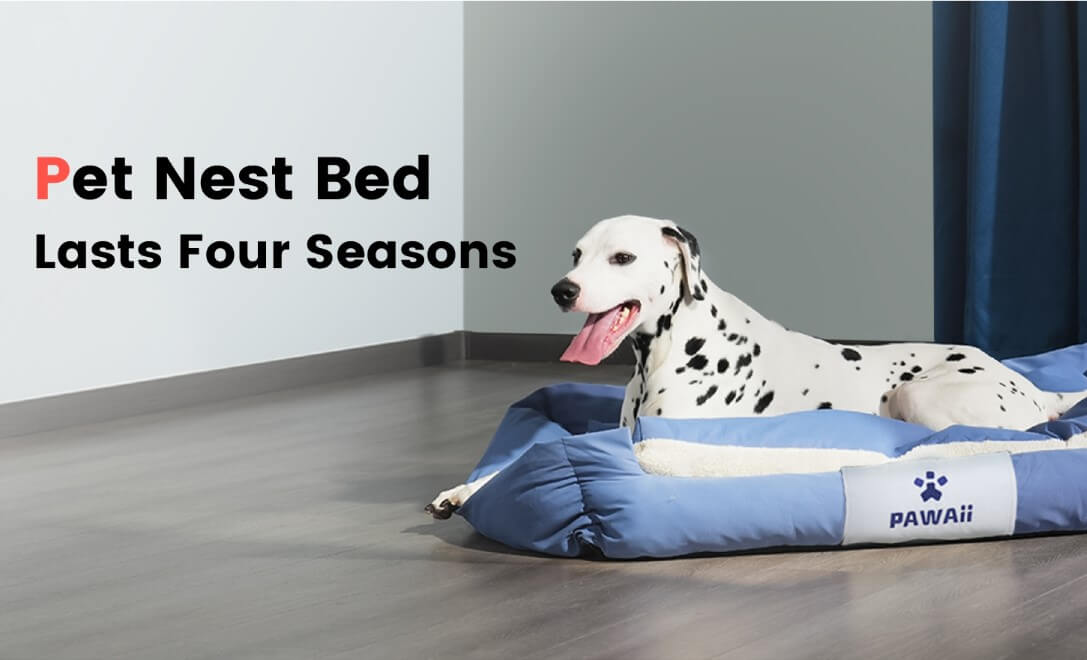 Designed for Maximum Comfort
The bumper of this large dog bed comes in handy as a pillow, which means your pet can lean against it and ease off the pressure on his joints. It adds a feeling of safety and protection.
Premium and Durable Material
A unique plush and waterproof material cover this durable dog bed. It is bite-resistant and wear-resistant. The fluffiness of the smooth elastic refill prevents sagging and provides the perfect sleeping environment for your furry pal.
Summary
Dogs deserve a rejuvenating good night's sleep, just like humans. The first requirement is to create a super-comfortable sleeping environment. Get your dog an excellent sleeping bed and help them look forward to their rest time away from the bustle and hustle of the environment. Remember, as a den animal, a dog will always love a private space where he can relax without any disturbance.
SUBSCRIBE
Subscibe for our newsletter to get updates on the latest products, offers, and more.