Apr 07, 2022
4 minute read
TABLE OF CONTENTS
When Is the Right Time to Take Your Dog to a Park?
How Do You Prepare Your Dog for a Dog Park?
Pros and Cons of Dog Parks
Conclusion
If you plan to visit the dog park with your dog, there are several things you need to know. It is normal to have doubts at first, considering it's uncertain how your dog will mingle with others. You also want to make sure your dog doesn't get stressed in the bid to socialize. The truth, however, is that visiting a dog park will most likely be stressful for your furry friend for the first time. Activities like running and playing with other dogs of different sizes and breeds are energy-consuming. That said, you can help your pup prepare better for this trip by learning a few things.
When Is the Right Time to Take Your Dog to a Park?
"The earlier, the better" applies in this case. You can start taking your pups to dog parks right from when they are puppies, provided they are not younger than 17 weeks old. The age limit ensures your dog is protected from vaccinated diseases. You must wait at least two months after your dog's first vaccine before taking them to the dog park. This is enough time for the vaccine to kick in and boost immunity.
For adolescent dogs, consider fenced parks for starters. Alternatively, you can use a long leash that allows for easier control. Teen dogs are perfect for dog parks. They could play all day with no leash. Your dog can release energy and make friends in this way. What's more, it is an excellent opportunity to make your dog socialize.
How Do You Prepare Your Dog for a Dog Park?
It is understandable if you are unsure how to prepare your dog for their first dog park visit. But considering how crucial adequate preparation is, we have listed a few suggestions below to help you maximize the fun and help your pups make great memories at the dog park.
Only Go With Well Socialized Pups
A puppy will most likely conclude its crucial socialization period when about 12-13 weeks old. Beyond this period, this owner must help the dog sustain the learned socialization. It is important to note that dog socialization is beyond allowing your dog to play with other dogs; you must help them get used to different sounds and sights, especially those they might encounter outside the home. In addition, you should help them get comfortable around other dogs, pets, and people.
Improve Your Puppy's Basic Training
You cannot take your dog to the dog park until you are sure they have mastered specific skills. The mastering level should be such that the skills are reliable even with the leash off and during distractions. In addition, you must be able to order your dog to sit, leave, or come here before considering a trip to the dog park.
Get Them Familiar With Other Dogs
Start by scouting the dog park you are planning to visit. The goal is to ensure there are well-behaved dogs in the area. If you find them, speak with their owners about your plan to bring your pup to the park to help with their socialization. Next, see if you can arrange a playdate before the original date of the trip. These playdates will help your dog settle and get comfortable with other dogs, preparing them adequately for the new dog friends they might meet at the park.
Pros and Cons of Dog Parks
Without any doubt, dog parks are great places if you want to take your pup out. The environment is friendly, with ample physical space for dogs to run free. It also helps your dog mingle with new puppies. As the dog owner, you have a good chance of meeting other dog owners. But a visit to the dog park is not all-good. You must be clear that the dog park is another potential location where incidents can happen.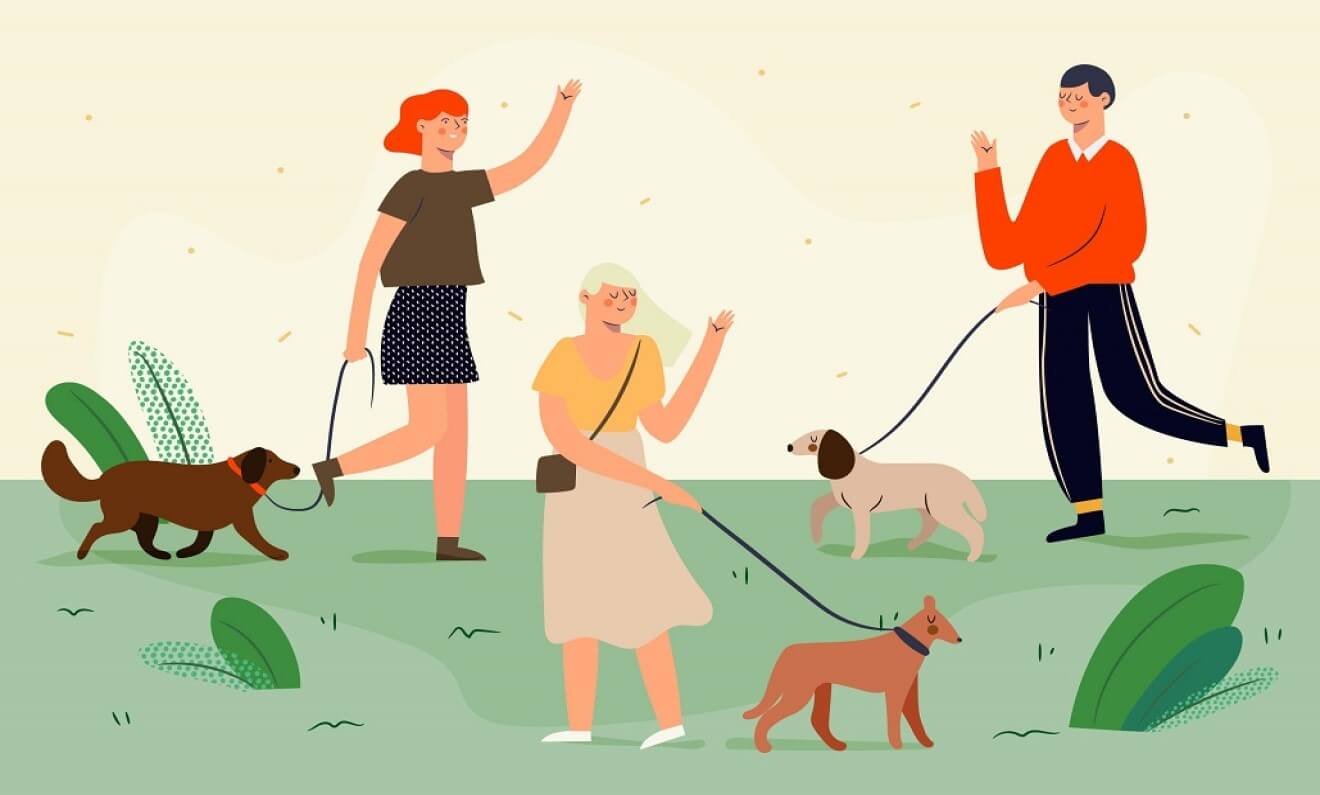 Benefits of Dog Park Visits
Let's start with socialization. Like humans, dogs require socialization as an integral part of their lifestyle. Taking your dog to a dog park allows it to play and learn amid other dogs, usually with different personalities and temperaments. In addition, it's another chance for you and your dog to meet and socialize with other dog owners.
There are many ways to describe a dog park. But it is easy to call it a big classroom of pups and owners. Dog owners have an enjoyable exchange of information, especially on dog raising and dog ownership issues. You can learn valuable tips and advice about being a dog owner in these gatherings.
Taking your dog to a dog park before leaving them copped up offers an excellent avenue for dogs to expend all their energy. Therefore, they are calm and peaceful while at home. However, leaving this energy bottled up in your dog may translate to hyperactivity, especially in dogs with severe physical needs.
There is usually so much space in a dog park. As a result, these dogs can run around as much as they want and explore to the limit, and your pup can get physically better and healthier. Likewise, you can assess how well your dog has mastered its off-leash training in such an area.
Downsides of Dog Park Visits
Considering so many dogs in the park, you may also have to deal with untrained and aggressive pups. It is even worse because some dog owners are not aware of these lapses in behavior in their dogs. The ensuing carelessness puts your dog at risk.
We have seen several lawsuits on physical injury between dogs, which are expensive and time-consuming. It is best to be on the lookout always and monitor what your dog is up to at the park to avoid this.
A visit to the dog park also comes with a few health risks for your dog. Having various dog breeds in the same space increases the chances of some parasites spreading. Likewise, humans are at the risk of getting ticks and fleas from dogs. You can avoid this by taking certain protection precautions, as well as for your dog. For example, you can prepare a flea and tick collar for your furry pal.
It is common to see dog owners leave their dogs to handle emergencies singlehandedly. This is wrong, whether deliberate or out of ignorance. However, the truth remains that they happen. Chances of dogs getting overexcited are high at the dog park, possibly making them harm other dogs or people. If you are going with a small-sized pup, you must protect them from these harms because they are more at risk.
Conclusion
Looking for a dog park near you is not an easy task. You need to consider some essential factors before taking your dog out on a socialization trip to the park. You should not expect dog parks to be perfect. However, it would help if you looked out for those with the essential requirements and a working structure to reduce your chances of having issues. Go to safe and well-maintained parks; they protect your peace of mind and help your dog's healthy development.
SUBSCRIBE
Subscibe for our newsletter to get updates on the latest products, offers, and more.