Apr 04, 2022
5 minute read
TABLE OF CONTENTS
Why Do Dogs Get Anxious?
How Do You Detect Anxiety in Dogs?
How Do You Help an Anxious Dog?
How Do You Prevent Anxiety From Occurring in Dogs?
Which Dog Anxiety Medications Are the Best?
In Conclusion
The dog-human relationship is an interesting one. Of course, humans enjoy the company of dogs as much as they enjoy ours. But just like us, dogs also hit a rough patch where their mood goes from 100 to 0. Read on to learn more about anxiety in dogs and how to help.
Why Do Dogs Get Anxious?
Anxiety in dogs can be attributed to three causes;
Anxiety Caused by Fear
When your dog hears loud noises, or you have new people around, they get anxious. The same happens when they see strange animals or items that stimulate them visually, including umbrellas or hats. Oh, ending up in certain circumstances, for instance, in rides or at the vet's office, can trigger their anxiety. However, the extent and duration of reaction differ – it can be brief in some or extended in others.
Anxiety Caused by Separation
According to research, 14% of dogs struggle to find comfort when taken away from their family members. The early signs of separation anxiety in dogs include undesirable behaviors like defecating and urinating around the space, getting destructive, and barking loudly.
Anxiety Caused by Aging
Older dogs may experience anxiety, which is closely linked to
cognitive dysfunction syndrome
(CDS). The signs include a drop in awareness, perception, and memory. These CDS symptoms are similar to those of
Alzheimer's disease
in humans at the early stage. However, with time, they degenerate into full-scale confusion and anxiety.
How Do You Detect Anxiety in Dogs?
Considering dogs cannot speak, the best we can do is look out for certain signs to discover when they are anxious or stressed. These include excessive whining, howling, and barking. Others include panting, licking, drooling, yawning, shaking, and pacing. In addition, changes in body posture, ear position, and pupil dilation may also point to anxiety in dogs.
If you notice your dog shedding more than usual or getting destructive, they may be anxious. Anxious dogs also want to hide, escape, or avoid being in the same place with you. As a result, they may defecate or urinate suddenly.
How Do You Help an Anxious Dog?
Helping your dog stay calm during an anxiety attack is largely easier than you think. But we should do away with the natural instinct to take them into our arms whenever there is thunder, veterinarians, firecrackers, or strangers around. Rather, it is better to train the dog to improve its courage so it doesn't get nervous or afraid. The first step in appeasing your dog is to learn their behavior and identify the source of the anxiety.
Learning the Body Language of Your Dog
Dogs' body language is not straightforward, and this is why we tend to misunderstand it. They express anxiety using a wide range of body language. For some, they become aggressive, and others simply hide. Whatever the reaction or behavior is, always remember the goal is self-protection.
Spread the Attention of Your Dog
If your dog owns a chew stick or toy they like, you can use these items to distract them from their fears. The goal here is to transform stress and anxiety into fun. When you do this regularly, they can focus on these enjoyable activities whenever they are afraid or anxious, for example, during a vet's appointment or when they meet a stranger.
Pet Your Dog More
Dogs want to be caressed for different reasons. For some, they just want their owner's attention. For others, the petting must be intense or, better still, give them a good hug. The usual form of petting is to pet their back – with your palms on the head, run it to the back and the tail. This helps them stay calm.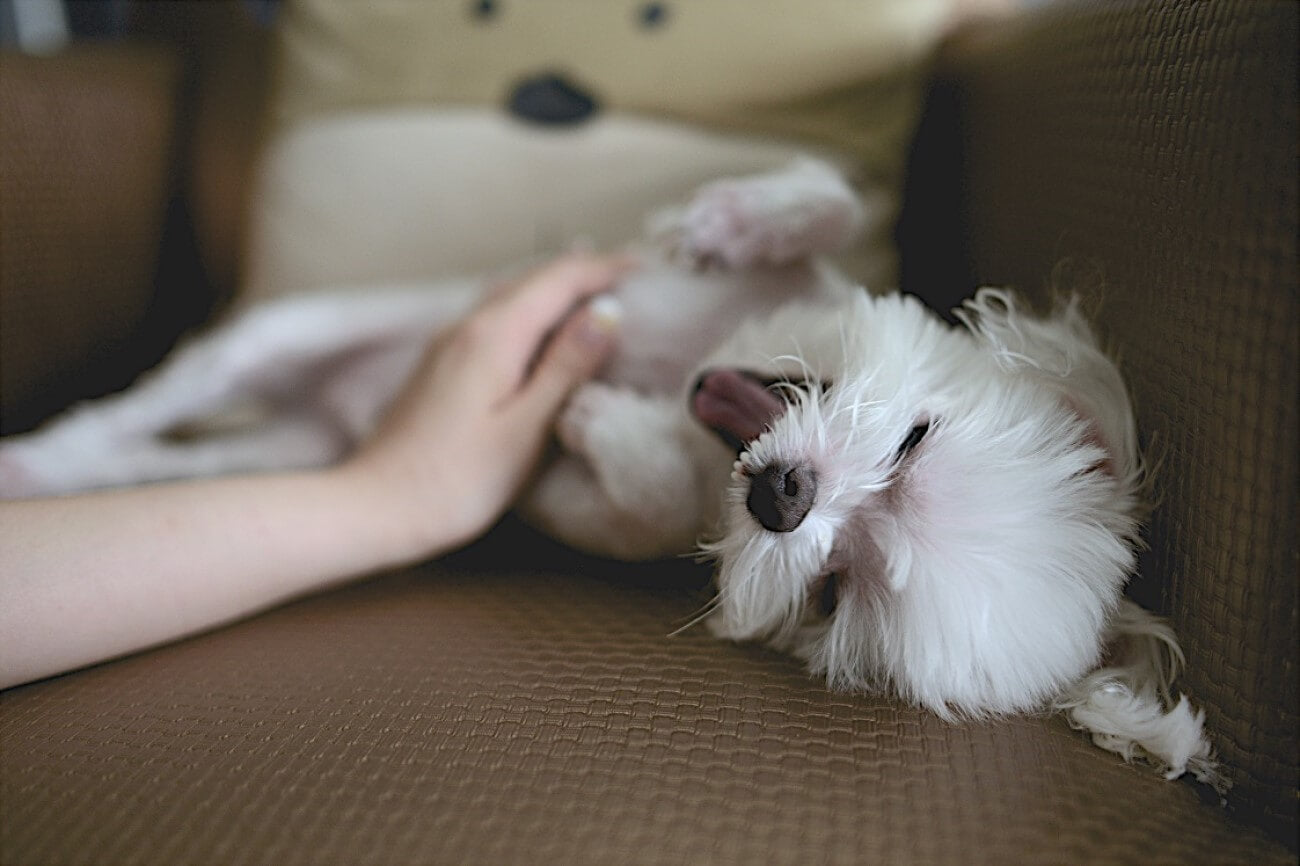 The only tricky aspect of petting is that dogs may see it as a reward for being afraid. In this case, inappropriate petting may add to their fear or anxiety. Therefore, it is best to caress according to the situation. You do not have to be too attentive, except when the fear is serious.
Make Them Wear a Stability Vest
Stability vests are designed to wrap dogs tightly. So, when they wear it during turbulence, they feel enclosed, just like a baby feels when wrapped in swaddling. It offers some additional sense of security.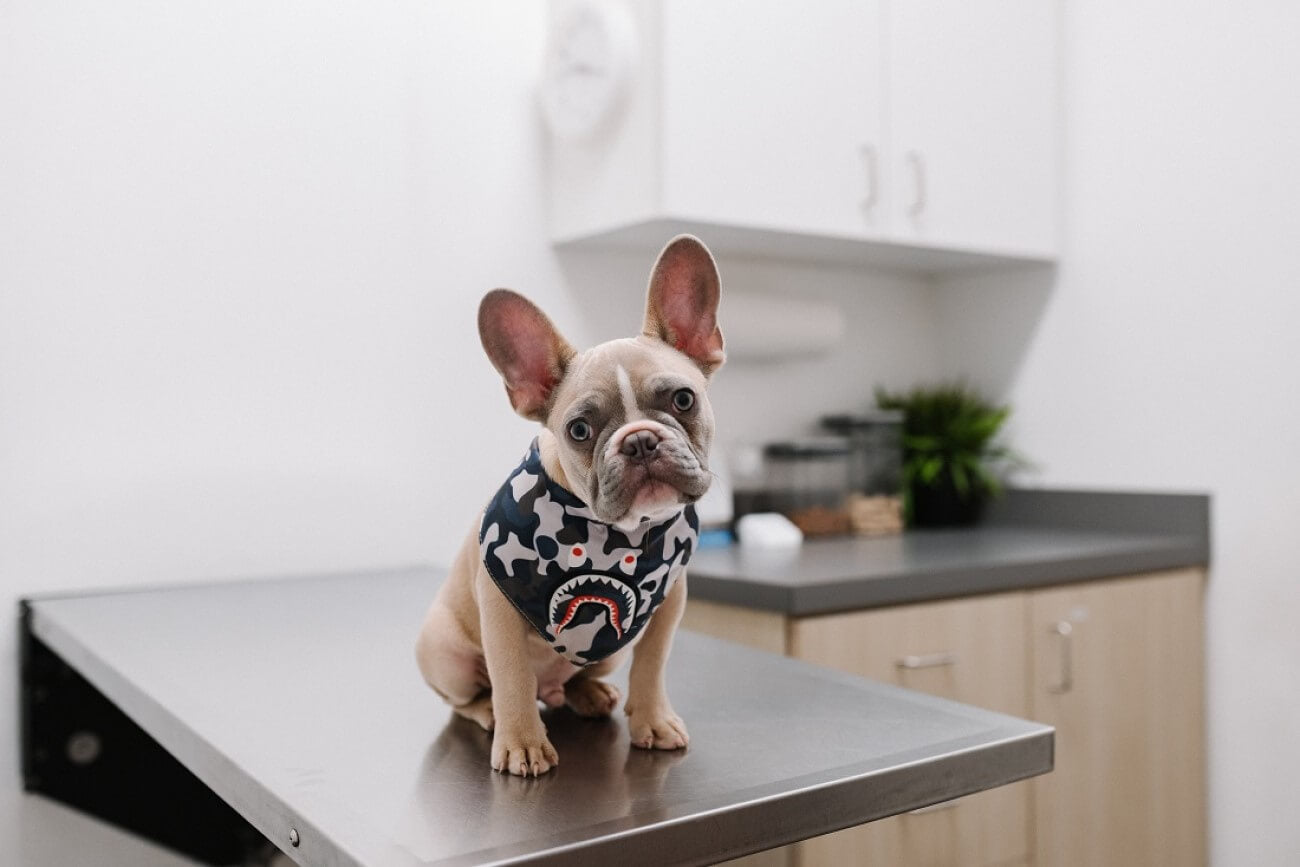 Soothing Classical Music Helps
Like most animals, melodic classical music can help your dog stay calm and relieve them of their anxiety.
How Do You Prevent Anxiety From Occurring in Dogs?
Here is how you can ensure your dog doesn't get anxious.
Dog Training
Considering excessive anxiety in dogs often comes from a lack of training, dog trainers recommend building on your dog's good habits to prepare them for fear. For example, you can teach your dogs to maintain emotional stability amid strangers and other animals at the park or during vet appointments. Distracting them from other activities also works, provided it comes with rewards.
Hide Your Bad Mood
The owner's mood often affects the dog; you are their companion, after all. If your dog senses fear or anxiety in you, it can relapse into a bad mood. You can effectively cover up your negative emotions by taking a deep breath whenever you are in a bad mood.
Using a Pheromone Diffuser
Pheromone diffusers contain pheromones, which are chemical hormones. This is the hormone a nursing mother dog releases to reassure its puppies of their safety. However, pheromones are now synthesized as Canine Appeasing Pheromones (DAPs). These types of pheromones act like natural types. Just hang it on your dog's collar or put it on the wall and watch it calm your dog down.
Using Anxiety Medication
Dogs have anxiety medications too. Consult your vet, and he will prescribe the right dog anxiety medications for your canine friend.
Which Dog Anxiety Medications Are the Best?
Only your vet can prescribe the right anxiety medications to your dog. These prescriptions may offer some relief, especially if traditional methods are not working in calming your canine friend. Here are some of these medications;
Alprazolam
Alprazolam
works effectively for dogs whose anxiety disorders are considered severe. The dose is once daily and may continue for weeks or months until the symptoms improve.
Diazepam
Diazepam
may be prescribed for dogs to prevent stress. It is designed to work by suppressing activities in some brain parts, minimizing anxiety levels.
Lorazepam
Lorazepam
works similarly to diazepam. It limits brain activities to reduce anxiety. However, lorazepam is more of an "as needed" prescription and less of daily medication.
Amitriptyline
Amitriptyline
boosts the neurotransmitters serotonin and norepinephrine levels in the dog's brain to improve mood and minimize anxiety. The dose can be increased or decreased as required to prevent an imbalance in the brain of the puppy.
Buspirone
Buspirone
is another anti-anxiety drug for dogs that also raise serotonin levels. However, it is mild and often prescribed for dogs with mild anxiety disorders. Dogs with severe illnesses may require something more potent.
Clomipramine
Clomipramine
or Clomicalm is designed to condition the dog's brain to secrete more norepinephrine and serotonin to relieve anxiety. According to the
FDA
, clomipramine is safe for treating canine separation anxiety. However, vets also prescribe it for other anxiety disorders.
Dexmedetomidine
The drug helps treat anxiety and phobias due to fireworks, thunder, and other loud noises. It works by minimizing activities in some parts of the brain. While other anti-anxiety medications are prescribed daily,
dexmedetomidine
is only given when necessary.
Fluoxetine
In Conclusion
Do not get worried when your dog starts behaving strangely or you notice some signs of anxiety. Instead, try to see things from their position and see if you can identify the source of the problem. If you cannot, consult a vet for professional help.
You can expect your dog to be in the best shape once you patiently love and pay attention to them. Dogs thrive on their owner's attention and dedication to stay happy and confident.
SUBSCRIBE
Subscibe for our newsletter to get updates on the latest products, offers, and more.