Jul 20, 2022
5 minute read
TABLE OF CONTENTS
Should Your Dog Play With a Flying Disc?
The Best Time to Begin Disc Training
How to Train a Dog to Play With Flying Discs?
PAWAii Interactive Flying Disc for Dogs
Conclusion
We've all seen it before, the proud parents of an athletic canine soaring through the air to catch a flying disc. Once you have had the opportunity to watch a dog spin and dive through the air after a flying disc you may attempt to try it with a four-legged friend of your own. Our guide will help you determine whether a flying disc will work well for your dog, and how it can help you strengthen the bond between man and beast.
Should Your Dog Play With a Flying Disc?
Dogs reap the rewards of play through a plethora of toys, games, and exercises. Not only is it fun to get out there and toss a ball around for your pup, but it also lowers stress, provides the opportunity to squeeze in training, and strengthens the bond between dog and pet parent.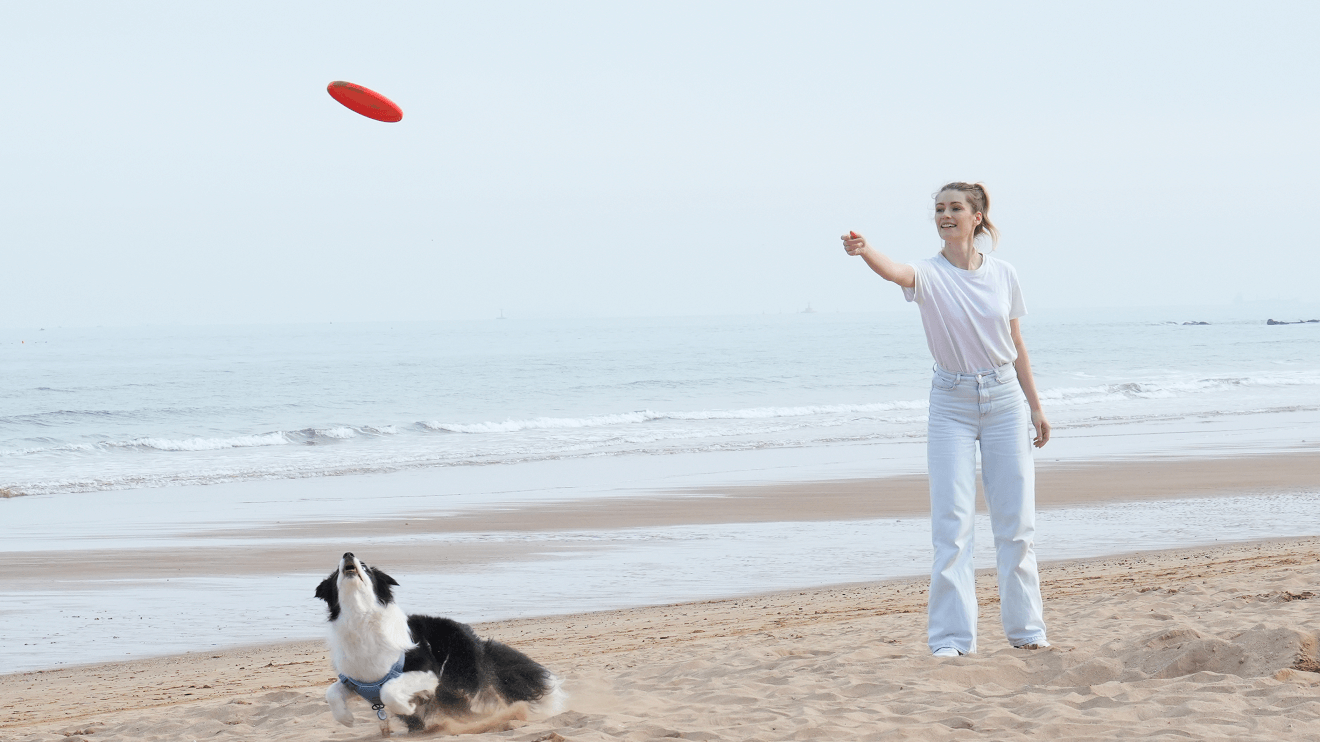 Can You Build a Better Bond With Your Pup?
Strengthening the bond between you and your dog can be as simple as a daily walk, learning fetch, and more. As you grow closer to your dog, you may begin to notice some of the benefits taking hold. Once you provide an environment for fun and love, your dog's sense of loyalty and trust will be able to flourish. This enables you to become the provider of joy to your four-legged friend's life.
Reasons to Maintain Your Dog's Weight
Just as with humans, maintaining a healthy weight for cats and dogs alike is crucial to longevity. Regular exercise is an easy way to make sure your dog's weight stays in check, through encouraging play. Pets indulging in more of a sedentary pace face elevated risks of
obesity
, diabetes, and a shortened lifespan, as well as a whole slew of other negative health effects. Ultimately, taking in exercise together will not only lengthen your pet's lifespan, but also delay or avoid the occurrence of chronic diseases altogether. A healthier lifestyle for your pet means you can enjoy an abundance of years alongside your four-legged friend - as a family. Check to learn more ways about
maintaining your dog's weight
.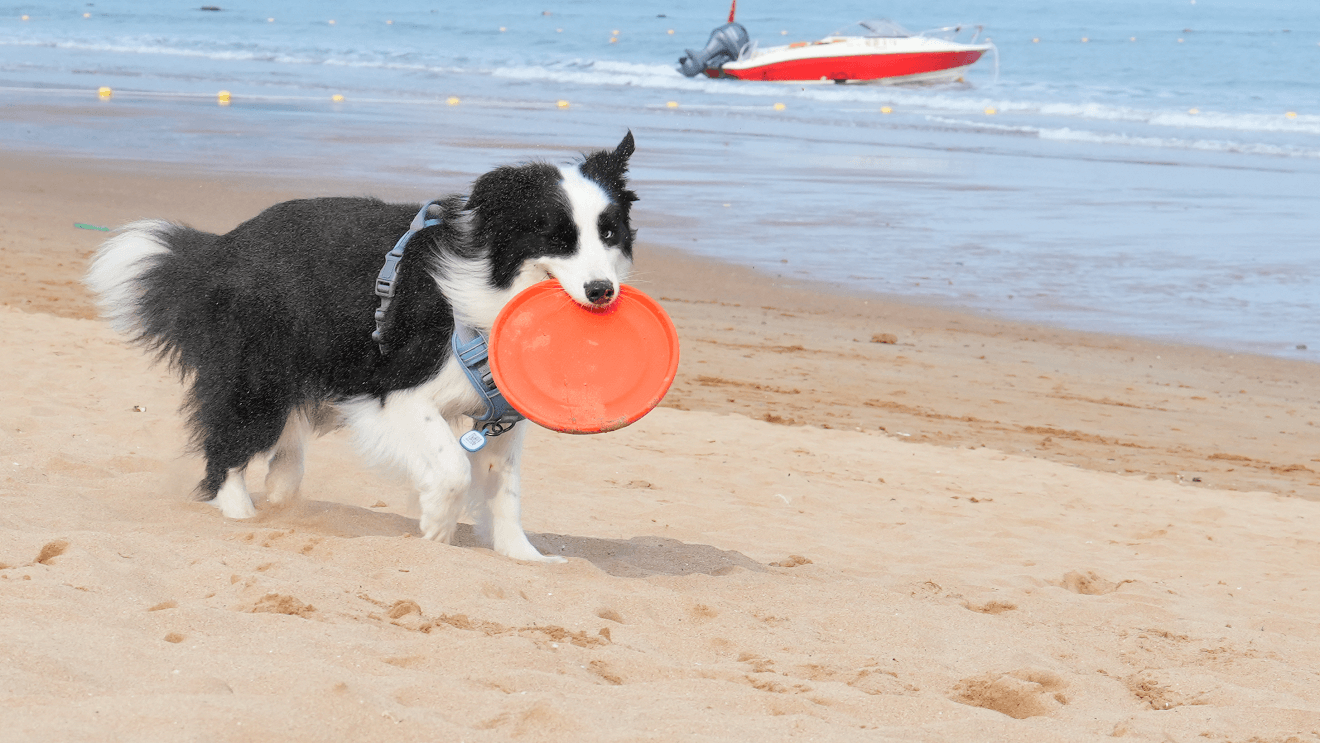 Building Confidence Alongside Your Dog
The area of your dog's brain that is responsible for exercising restraint and making complicated decisions is known as the prefrontal cortex. By playing with your dog more often, this part of the brain is strengthened, and results in a heightened level of confidence for your pet. When a dog experiences more sessions of exercise, they are also poised to make wiser decisions beyond during playtime. For example, this will result in greater certainty when your pet is faced with the choice to approach a playmate. They will be more confident in their choices and enjoy sessions of playtime.
Releasing Your Dog's Pent Up Energy
Most dogs across the nation are spending more and more time indoors napping. Ultimately, most canines are left with excess levels of energy and no way to burn it off. By getting active with your pet, not only do you burn off extra calories of your own, but you can help your pet eliminate their own pent-up energy. By doing so, you can avoid excessive barking, destructive behavior such as unwanted chewing, and other negative issues. Plus, when it's time for your dog to enjoy some downtime, chances are their sleep will be more restful and relaxed than ever before.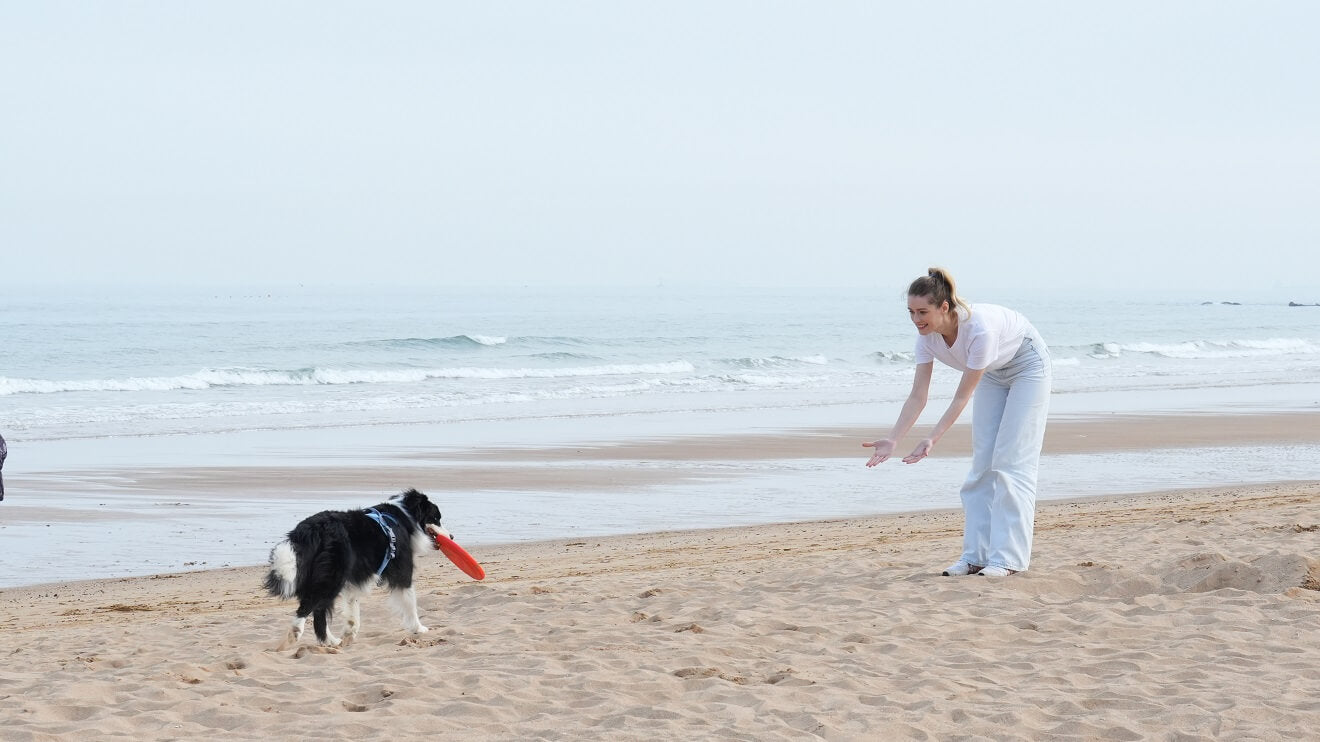 The Best Time to Begin Disc Training
The mind of a puppy is more of a sponge, especially in comparison to adult dogs. While this isn't to say a full-grown dog cannot learn and eventually enjoy playing with flying discs, beginning during puppyhood will result in the most positive results possible. That being said, the growth plates of your dog don't begin to close until they reach 18 months of age, which means excessive jumping can lead to growth plate damage. An x-ray at your next vet appointment can ensure the closure of said plates.
Start off by purchasing a puppy-sized disc if your dog is young, and size up according to breed size. If you are beginning with an adult dog, ensure your own standards and pace are set to slow enough for their abilities. Not only will this go great lengths in avoiding injury, but also set appropriate expectations as they build necessary muscles to complete the task at hand.
How to Train a Dog to Play With Flying Discs?
While most canines love playing with flying discs, many dogs don't start off knowing how to catch the disc. This means, as the trainer, you need to have patience and follow specific steps in order to enjoy the activity as a whole.
Begin by purchasing two dog flying discs. It's important to avoid using a flying disc in the place of a flying disc, as they may harm your pup. In order to enjoy the safest playing experience, avoid the damage poised by a flying disc, and purchase flying discs, instead.

Positive reinforcement will do more for you in the long run than ever before. Consider involving this new toy in several ways, including:

Using a flying disc as a dog food tray
Spreading peanut butter on a flying disc
As your dog grips the flying disc in its mouth give it a gentle pull. This is much like tug of war, just ensure your dog wins. Remember to avoid forcing the flying disc from your dog's mouth.
Reward your dog when it shows an eagerness to get the flying disc. This may be expressed through jumping and grabbing the flying disc from you, which should be seen as a positive behavior with a reward.
Avoid telling your dog to "put down" the flying disc, in order to avoid discouraging interactions with it. If your pup has gripped the flying disc and refuses to put it down, simply grab your second flying disc to sidetrack your dog. Once it drops the first flying disc your problem will be solved.

Throw the flying disc in a way that it will roll on the ground, rather than launching it in the air. This will look much like a cire tire as it rolls forward, which aids in transitioning your dog from retrieving a stick or toy. Dogs are naturally inclined to enjoy chasing a flying disc and, with a little bit of guidance, they will pick up a flying disc with ease.
You can continue by slowly tossing the disc into the air and spinning it. Remember to avoid touching the dog in the midst of a toss, if only to avoid sidetracking them from their current task. It may take hundreds of throws for your dog to be able to catch a flying disc mid throw, so remain patient for the best outcome possible.
By encouraging your dog to chase a flying disc they will slowly become acclimated to playing with such an amazing toy. With time, patience, and practice, it won't be long before your own four-legged friend is catching flying discs midair like the pros.
PAWAii Interactive Flying Disc for Dogs
Interactive Flying Disc for Pets
The dog flying disc is suitable for your pets to play with by the seaside and in the park. With a diameter of 9.25 inches, the flying disc floats properly and is ideal for medium and large dogs.
Soft, Bite-resistant, and Tooth-friendly
The interactive dog toy is made from safe EVA materials. The dog flying disc is soft and will not harm your dog's teeth or mouth. The dog toy doesn't deform even after prolonged use or high pressure. The flying disc for dogs is also bite-resistant.
Lighter Mass, Steady Flying
With its aerodynamic streamline design, the interactive dog toy can effectively reduce wind resistance and fly farther and steadily once you throw the flying disc into space.
Multifunctional and More Convenient
All you have to do is turn over the flying disc for dogs, and the interactive dog toy becomes a bowl for holding food or water during outings. Now you can replenish the strength of your dog anytime.
Bright and Vibrant Color
The bright and vibrant red color of the flying disc improves the visibility of your dog, making your dog enjoy its playtime.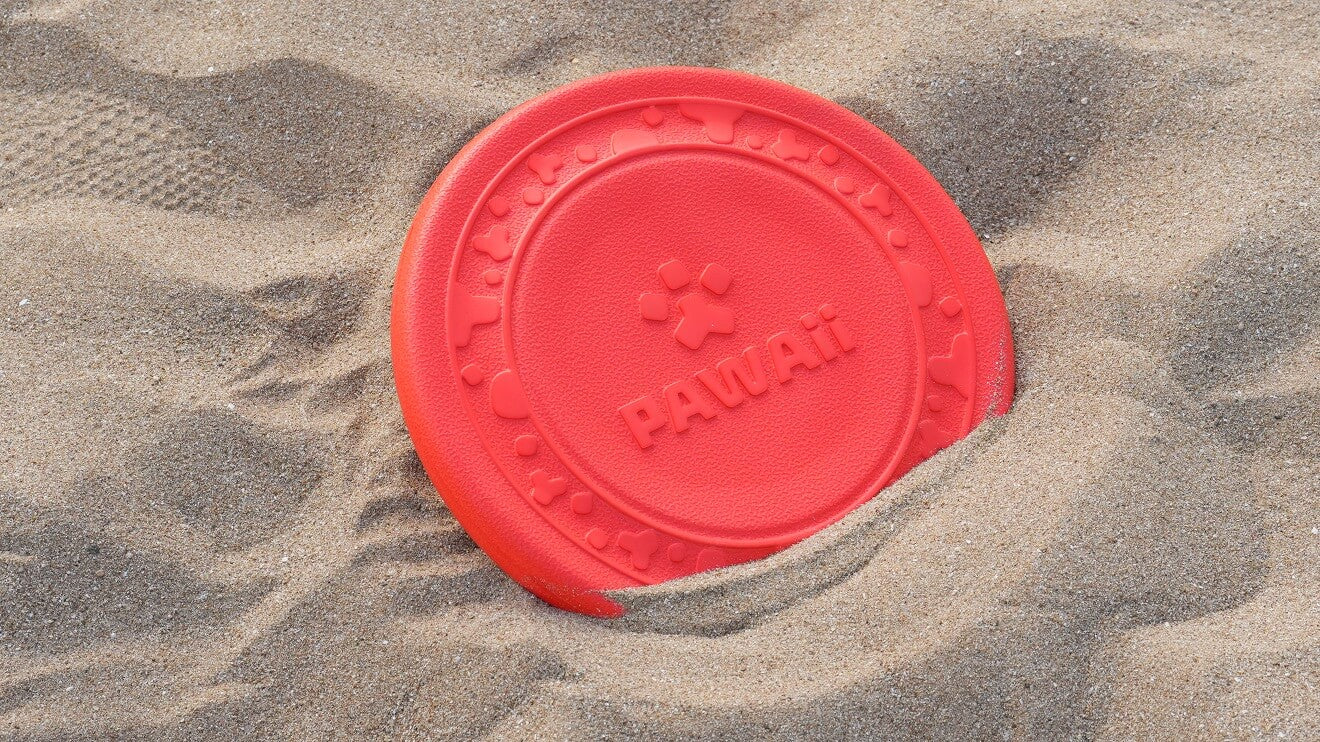 A Balance Between Play and Exercise
Moderate exercises will optimize your dog's mood and make it physically stronger. The flying disc for dogs perfectly offers a perfect balance between games and training. Playtime brings out the fun side of your dog, and better interactions strengthen the bond between you both.
Conclusion
Although many owners think that teaching their dog how to play flying disc is quite complicated, more people would claim that the trick is simply getting your pet to understand that you want him to catch it and bring it back to you. Try to toss a few flying discs and you will see what your dog does naturally. Hope this blog can help you a little on teaching your dog playing flying disc.
SUBSCRIBE
Subscibe for our newsletter to get updates on the latest products, offers, and more.