Apr 30, 2022
3 minute read
TABLE OF CONTENTS
Why Is My Cat Not Eating?
How Long Can My Cat Last Without Eating?
What Can I Do if My Cat Refuses to Eat?
Is My Cat Dealing With Anorexia?
Conclusion
Cats, like humans, require food to stay healthy. Their demanding nature means they cannot store food or energy. That is why your cat's refusal to eat should be a worrisome sign. Read on to learn more about this. Check here to learn more about
Water And Your Cats' Health
.
Why Is My Cat Not Eating?
Your cat's refusal to eat is always due to one or more reasons. Let's identify a few common causes:
Cat Suffering from Diseases
Diseases that take away appetite in cats include cancer, bowel problems,
pancreatitis
, and kidney infections.
Presence of Hairballs in Cat's Stomach
Hairballs occur in cats more often than we want to believe. When present in large amounts, hairballs often come with a loss of appetite in cats. Other related symptoms include hairy stool, vomit, retching, and thinness. The cats in this situation may also resort to eating tissue, plastic, and grass after feeding.
You should treat the symptoms of vomiting if you suspect hairballs in your cat's stomach. Severe cases of hairballs come with a bulging belly, constipation, and lethargy.
Recent Vaccinations
Did you recently take your cat to the vet for their regular
vaccinations
? If yes, this may be a major reason for their loss of appetite, precisely an adverse reaction to one of the vaccines. Vaccines are designed to keep your cats healthy, but they come with side effects in some cases. One of these side effects is the loss of appetite, which is often mild and temporary.
Exposure to New Environments
The habitual nature of cats means they may get unsettled if they find themselves in an unfamiliar environment. This unsettling may come with the loss of appetite. Motion sickness is also common in cats traveling by plane or car, which comes with nausea and unwillingness to eat.
Psychological Issues
Cats diagnosed with anxiety and depression are most likely to struggle to eat properly. These conditions may be associated with changes in the family, especially the introduction of new friends or new schedules. If your cat's drop in emotional well-being cannot be linked to any of these conditions, your cat might just be picky with its foods. Cats do not adapt to new food types quickly enough, so do not be surprised if they do not eat as expected after introducing fresh foods to them.
Dental Issues
Humans struggle to eat properly when we have teeth problems; cats react the same way. These small animals are aware of the pain that comes with eating when they have a toothache. However, they are unsure where the pain is coming from, either the food or their teeth. So, they avoid eating altogether. Consult a veterinary as soon as possible if you suspect your cat is suffering from a dental problem.
How Long Can My Cat Last Without Eating?
Irrespective of the reason for their refusal to eat, a starving cat might go as long as two weeks without eating. However, this often comes with severe health consequences. Once the cat does not take in new food for three days, it resorts to its fat reserves for energy. But since the cat's body is designed to utilize protein for energy, they survive only on meat diets. Without eating meat for a few days, the cat is forced to use its fat reserves and ultimately stress its liver.
What Can I Do if My Cat Refuses to Eat?
Here are some of the steps to take if your cat is not eating as expected:
Consult the Vet
Diseases are one of the common reasons for appetite loss in cats. Cats with a poor mental state will have dry noses and refuse to move or lick their fur. If you notice these signs, you need to quickly take your cat to a pet hospital for a proper check.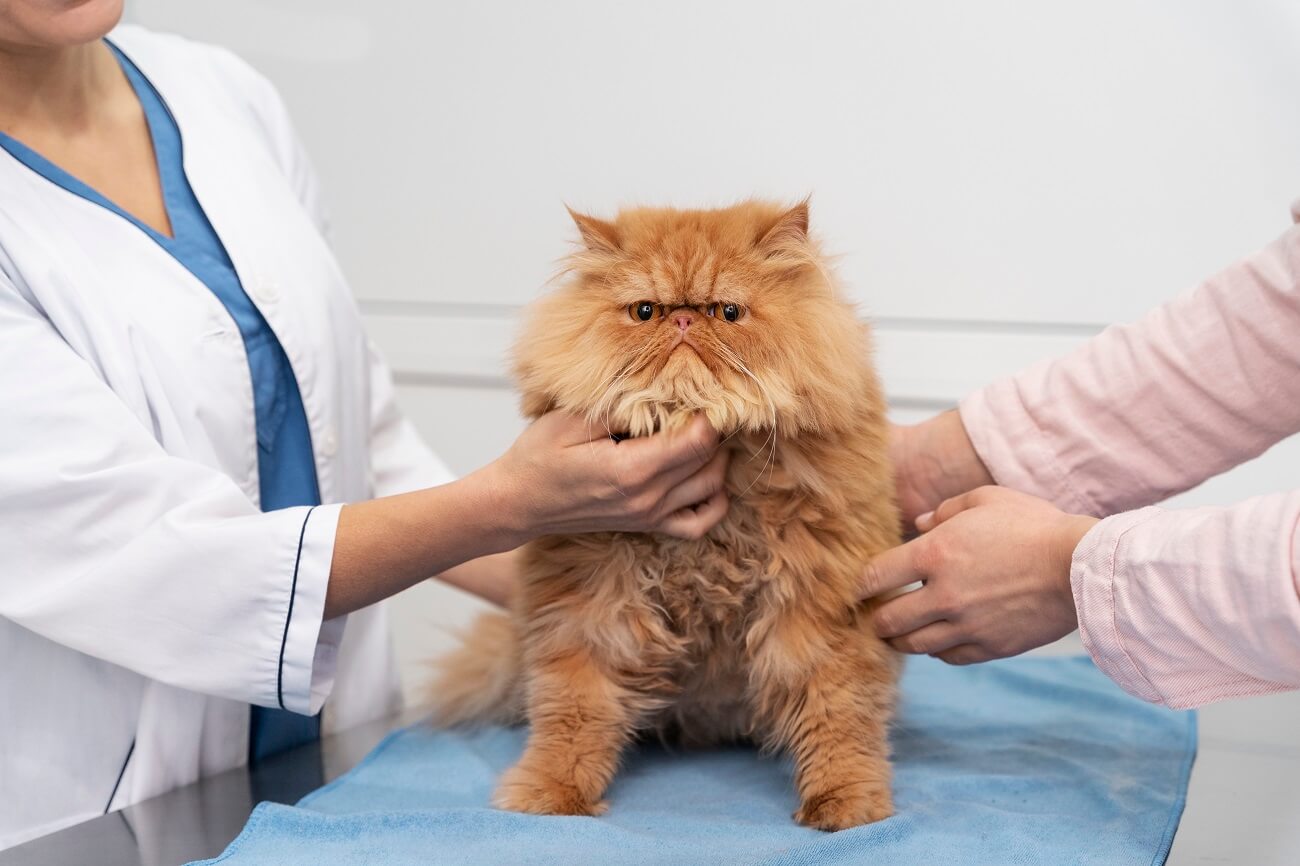 Replace Regular Foods With Cat Grass
If your cat has hairballs in its stomach, it might lead to inappetence, weakness, constipation, vomiting, and other inconveniences. These situations require immediate treatments. But before then, you can switch their diet by feeding him cat grass instead of the regular foods. These food options make it easier to spit hardballs, getting them to eat more.
Clean Up the Environment
As mentioned earlier, cats can get really picky with their immediate environment. A cat's refusal to eat may not be unconnected to the environment. So, cleaning the food tray after every use keeps bacteria away and entices your cat to eat.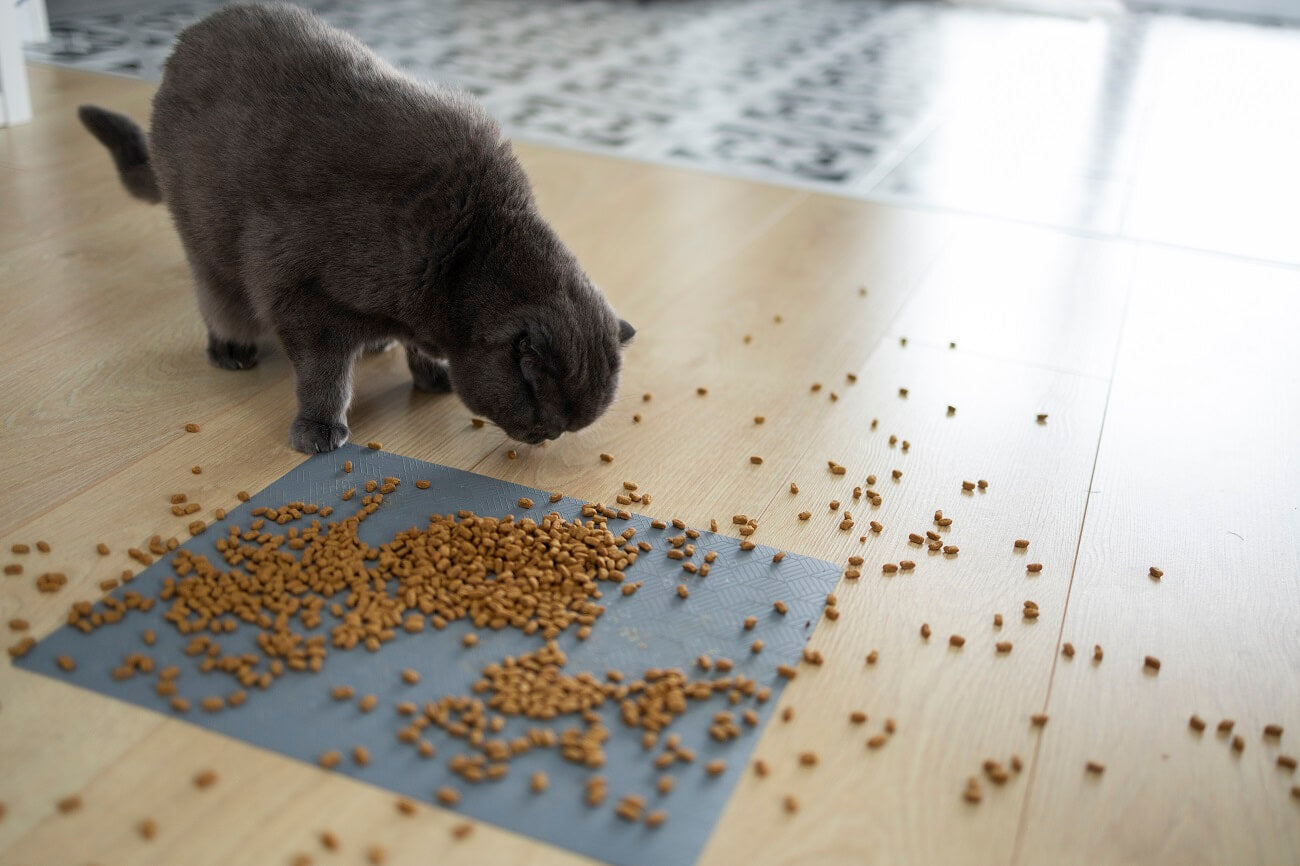 Give Cat Some Space
Some cats want to eat in solitary. So rather than stay around and stare at your cat, you can just leave them alone with the food. However, if your cat is clingy, you may need to stroke them lightly while they feed or hand-feed them altogether.
Examine the Teeth
The typical teeth care routine is to brush at least once a week. However, if you believe a plaque or tartar is developing in your cat's teeth, you should get them to a veterinarian for deep cleaning. Dental diseases require prompt treatment. The vet will thoroughly examine your pet's teeth and scrape and clean them under anesthesia. Your vet may also recommend pain meds. Note that aspirin is not a suitable pain medication for cats.
Is My Cat Dealing With Anorexia?
Anorexia
is another symptom of illness in cats. That is another reason to consult a vet if your cat refuses to eat anything for over 48 hours. Cats refusing to eat is a relatively general symptom of a wide range of cat diseases. If the starving continues for long, it may lead to grave consequences.
Cats rely on essential amino acids obtained from their diet to survive. Without these amino acids, there will be significant division problems. And in a few days, they may develop fatty livers, especially if your pet is already obese.
Conclusion
A healthy cat radiates cuteness and happiness and is always a beautiful sight for everyone. Your cat can only do all of these if adequately taken care of. Monitor your cat's health and watch out for any change in behavior, including feeding. That is the only way to keep them healthy and thriving.
SUBSCRIBE
Subscibe for our newsletter to get updates on the latest products, offers, and more.