Jun 20, 2023
2 minute read
TABLE OF CONTENTS
What Are the Signs of Dehydration in Cats?
What Causes Dehydration in Cats?
Monitor Your Cat's Hydration with PAWAii Wireless Pet Water Fountain Pro
Cats need water to stay hydrated and healthy. Adequate hydration in cats has a few benefits, including improved body temperature regulation, better digestion, and prevention of urinary tract issues. The nature of cats as obligate carnivores means their diet is made up of mostly protein-rich products. However, this also puts them at risk of dehydration. That is why cat owners must always ensure their cats can easily access fresh and clean water.
What Are the Signs of Dehydration in Cats?
Dehydrated cats can suffer from a wide range of health issues. Cat owners must be able to identify and treat these issues by spotting their symptoms early. Therefore, we have listed some of the common signs of dehydration in cats;
Skin elasticity reduces. You can check for your cat's skin elasticity by pulling up the skin on his back's neck and letting it go. The skin should return to its normal position immediately. If not, your cat may be suffering from dehydration.
Gums become dry and sticky. If you find your cat's gums to be dry and sticky instead of being smooth and moist, there may be a case of dehydration.

Eyes become sunken. A dehydrated cat's eyes will look dull or sunken.
Appetite drops. There is a high chance that a dehydrated cat will not eat well or show little or no interest in food.
More panting. Excessive panting usually indicates dehydration in cats. In other cases, it may be due to other underlying health problems.
If your cat exhibits any of the signs above, you should take adequate steps to address the issue of dehydration. The first step is to provide clean and fresh water and keep an eye on their response and behavior. If there are other symptoms that suggest severe dehydration, including diarrhea and vomiting, you should speak to your vet immediately.
What Causes Dehydration in Cats?
When a cat loses more water than they drink, they become dehydrated. Dehydration in cats can be due to a number of reasons, some of which are discussed below: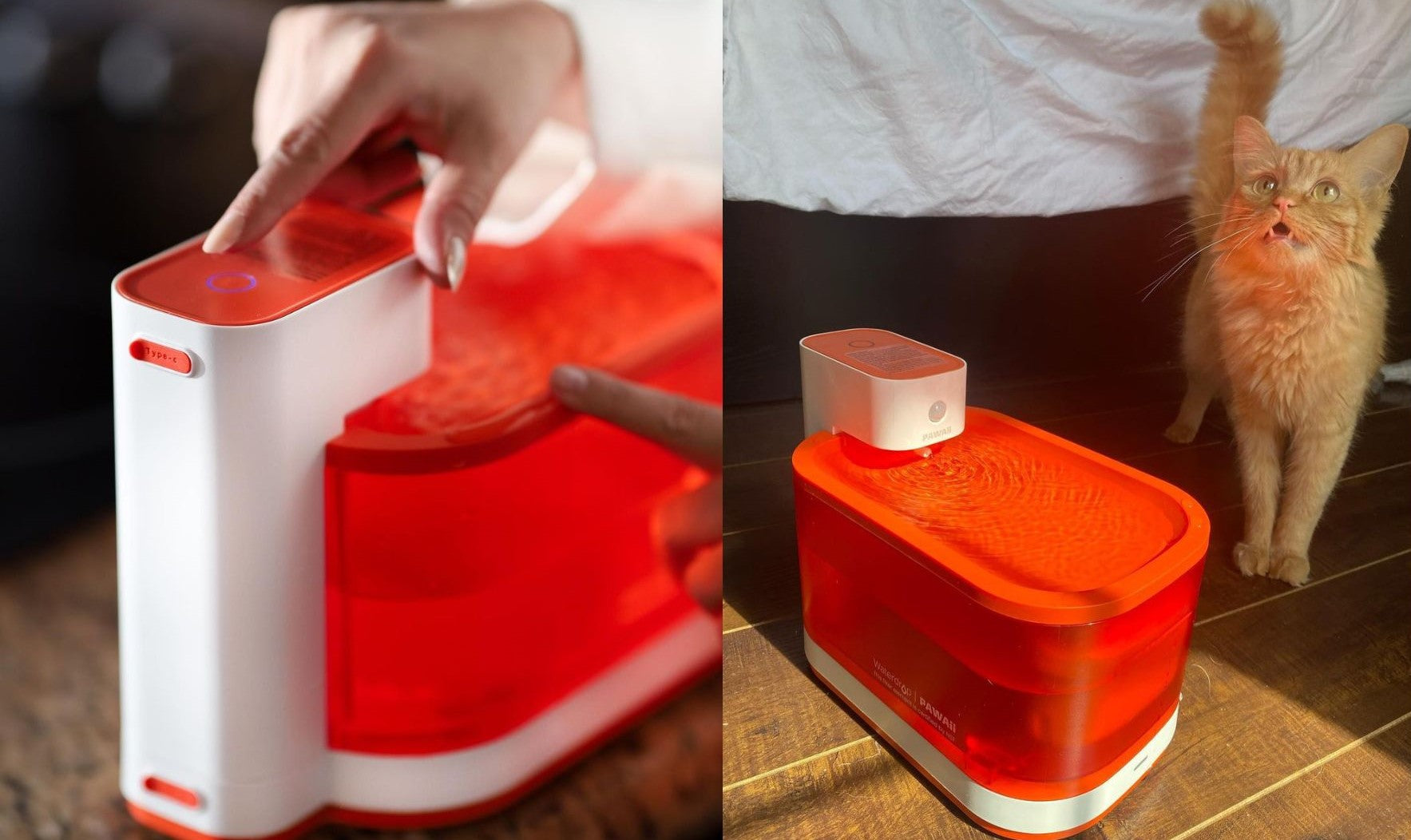 Poor water intake. Not drinking enough water is the first cause of cat dehydration. A cat may not drink sufficient water if it is not easily accessible or if they do not like the taste or smell of the water. The unwillingness may also be due to underlying medical conditions.
Illness.
A cat suffering from underlying health problems like
hyperthyroidism
, diabetes, or kidney disease may suffer from dehydration. That is because these illnesses are associated with increased fluid loss due to more frequent urination. With the body producing more urine than expected, it becomes prone to dehydration.
Heatstroke. Exposing a cat to hot and humid weather conditions often leads to heatstroke, which ultimately causes dehydration. The risk is even higher in cats that spend most time indoors without exposure to fresh and cool air outdoors.
Interestingly, detecting these symptoms in your cat may not be straightforward. This is because cats do a great job hiding their symptoms. You must monitor them closely, especially regarding their water intake and general behavior. That is where the PAWAii wireless pet water fountain comes in.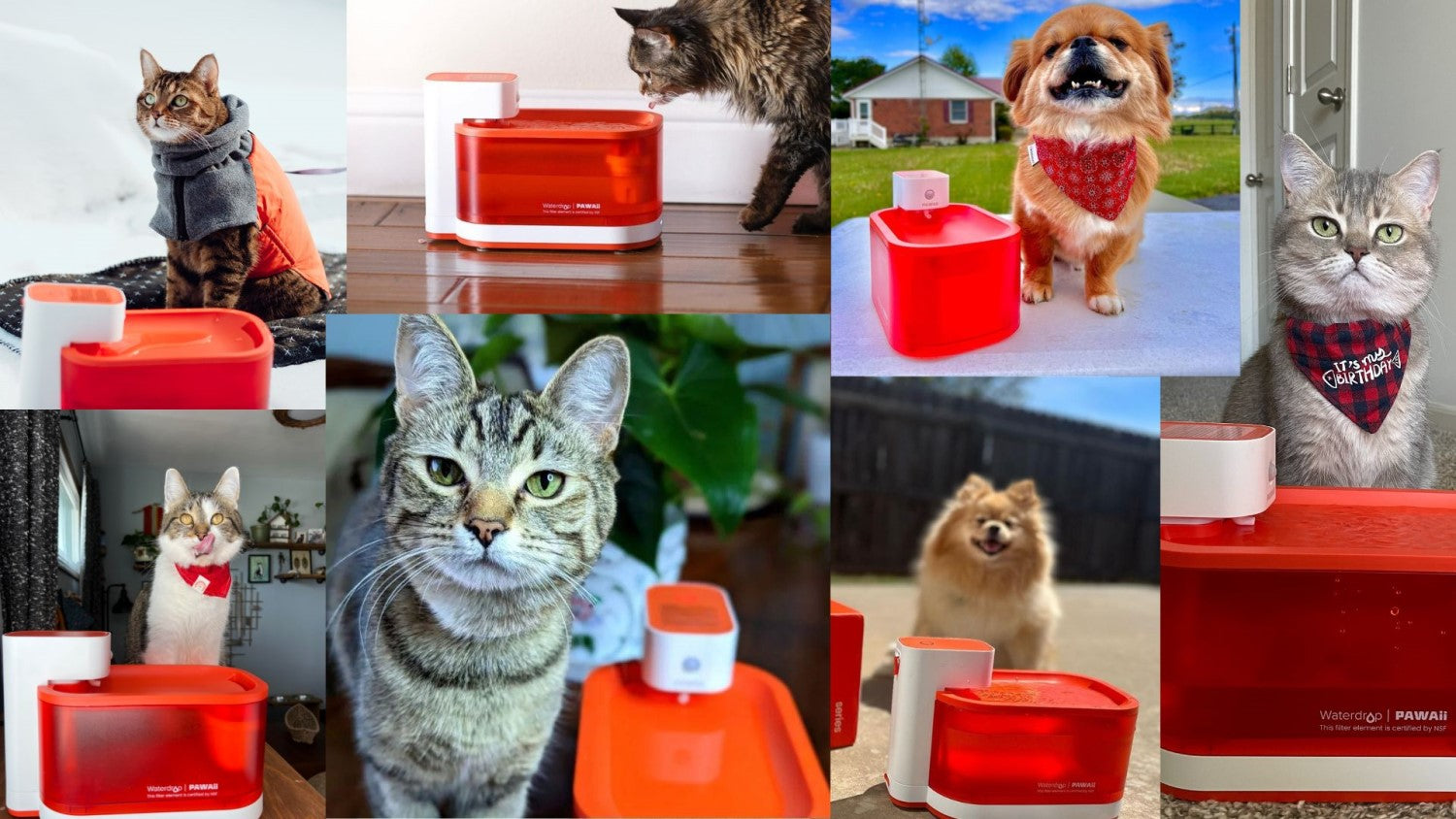 Monitor Your Cat's Hydration with PAWAii Wireless Pet Water Fountain Pro
The PAWAii wireless pet water fountain pro
comes with a smart weighing function that allows you to accurately and effectively monitor the water intake of your cats. The fountain also uploads the data to the APP daily to make accessibility easier. In addition to tracking your pet's drinking habits, remote access via the APP means you can identify any unusual development regarding your pet's water intake. Your vet can also compare the daily, weekly, and monthly data for trends that may be valuable for clinical diagnoses.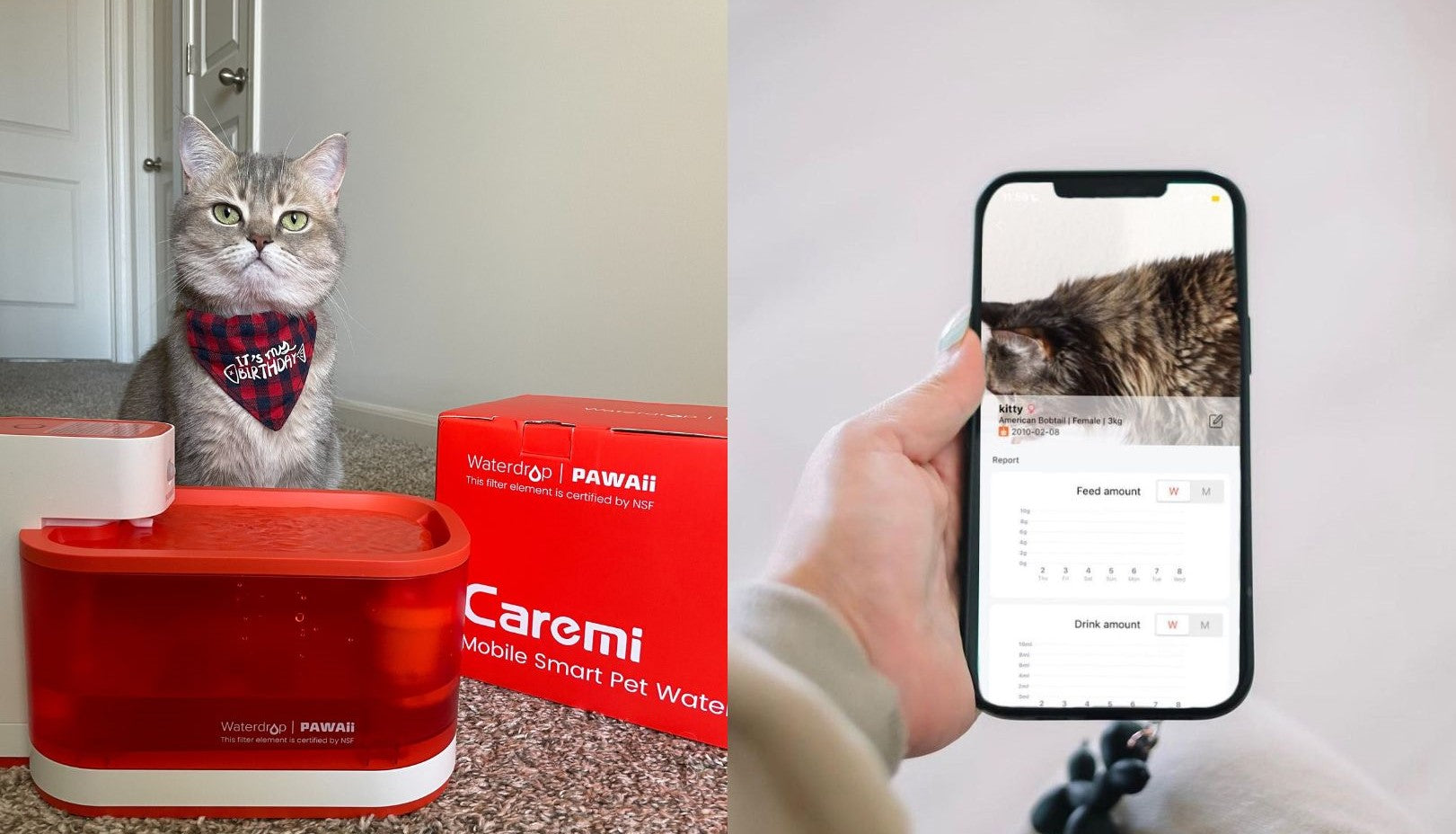 The goal of
PAWAii
is to design complete experiences that improve the lives of pets and their owners. The brand is founded by a group of pet parents, which explains its devotion to offering the best in terms of quality, comfort, and satisfaction. With PAWAii, pet owners can get all they need to create and maintain the best pet lifestyle and strengthen their bonds with their sweet pets.
Glowing recommendations have trailed this
wireless pet water fountain
from international social influencers. It is also popular among pet owners worldwide for its proven capability to always provide pets with clean and fresh water. We are confident that it will remain a top choice for pet owners looking for a seamless and reliable way to meet their pet's hydration needs.
SUBSCRIBE
Subscibe for our newsletter to get updates on the latest products, offers, and more.