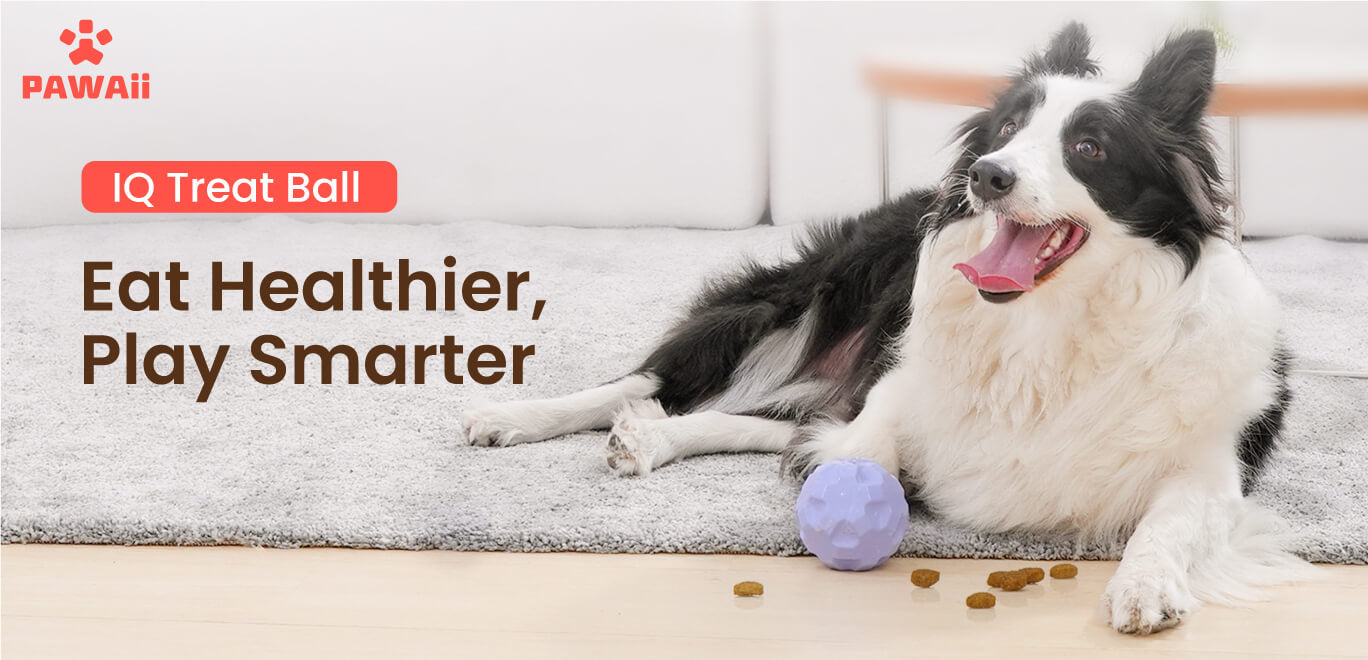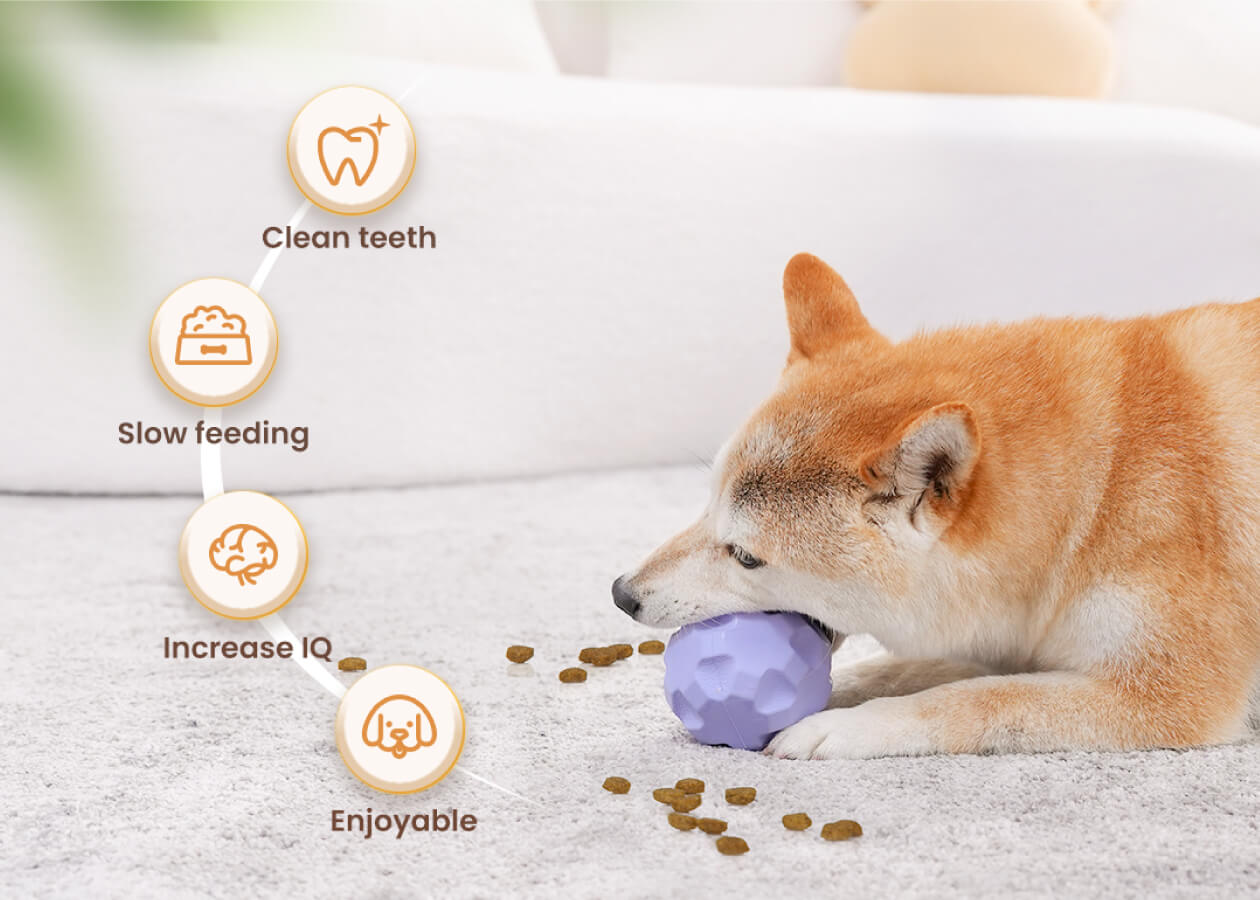 Fun & Eating Well Balanced
Slow feeding & Clean teeth & Increase IQ & Enjoyable
Slower & Healthier Feeding
It allows your dog to learn how to get treats by rolling, which makes your dog eat fun and get smarter.
Never Worry about Loss Any More
With the irregular surface, the ball has higher friction.
Better Interactions
The IQ treat ball helps your dog to follow his nature and also strengthens your bond with your pet.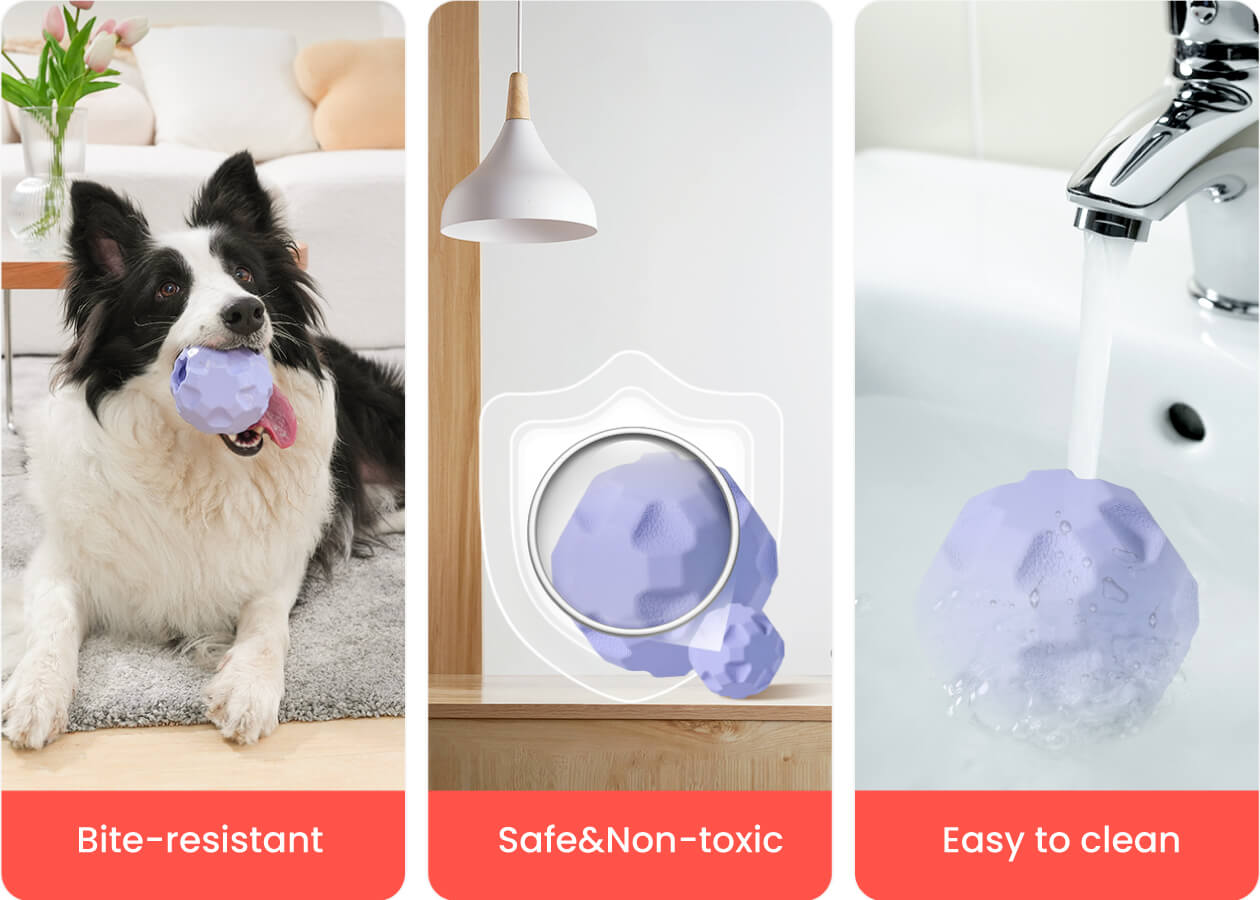 Stronger in Materials
The ball is made from safe and non-toxic materials and is not easy to puncture.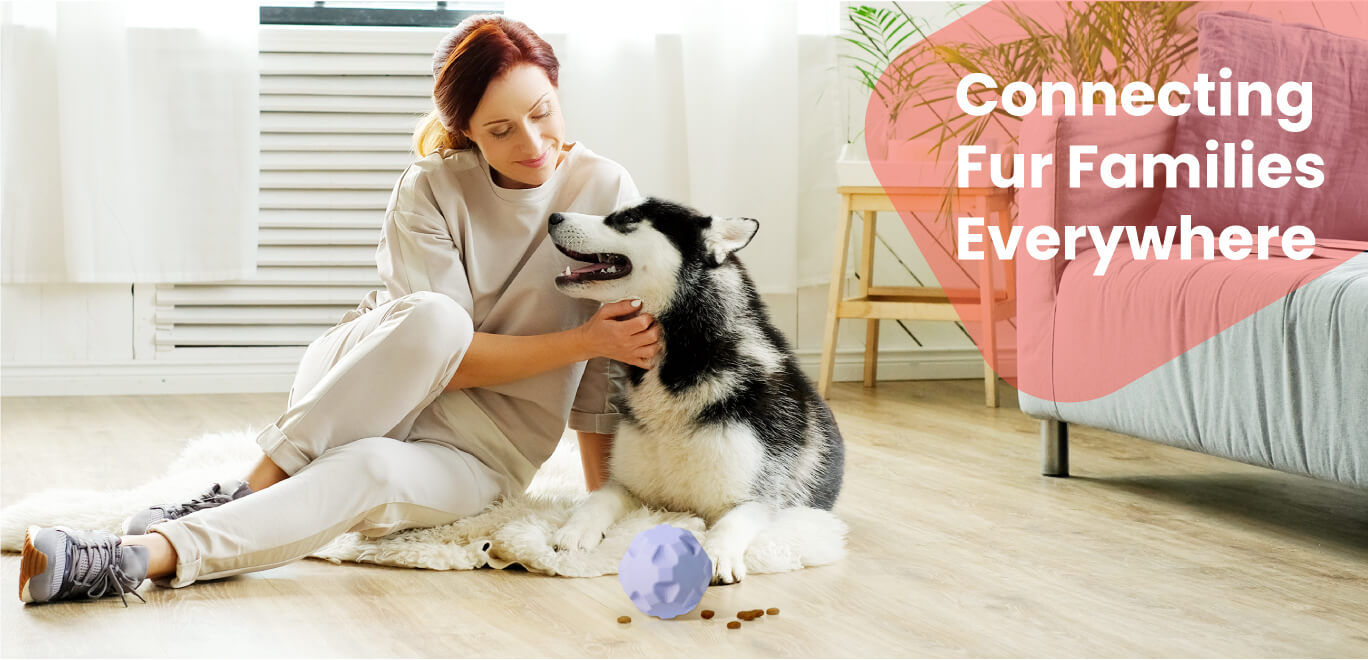 Frequently Asked Questions
What should I put in the treat ball for dogs?
You can fill the ball with your dog's favorite treats. Works great with kibble, carrots, apples, or any of your pup's favorite snacks! The ball only allows your pet to eat what is dispensed when he rolls it.
Are dog treat dispenser toy good for dogs?
Some dog owners may worry about weight gain from extra food if they use treat ball. In fact, you can use these toys to feed your dog's regular diet. If you feed dry kibble, just toss it in and you're good to go.
How do I teach my dog to use a treat ball?
It's very simple. Just load your treats into the food toy, show it to your dog, and tip it so a treat falls out. Encourage him to sniff and paw at the toy. If your dog has been taught to target, you can use the "touch" cue to get him to push at the ball with his nose.
Sorry, this item is not available, please check later.
12345 [ndnapps-contactform]