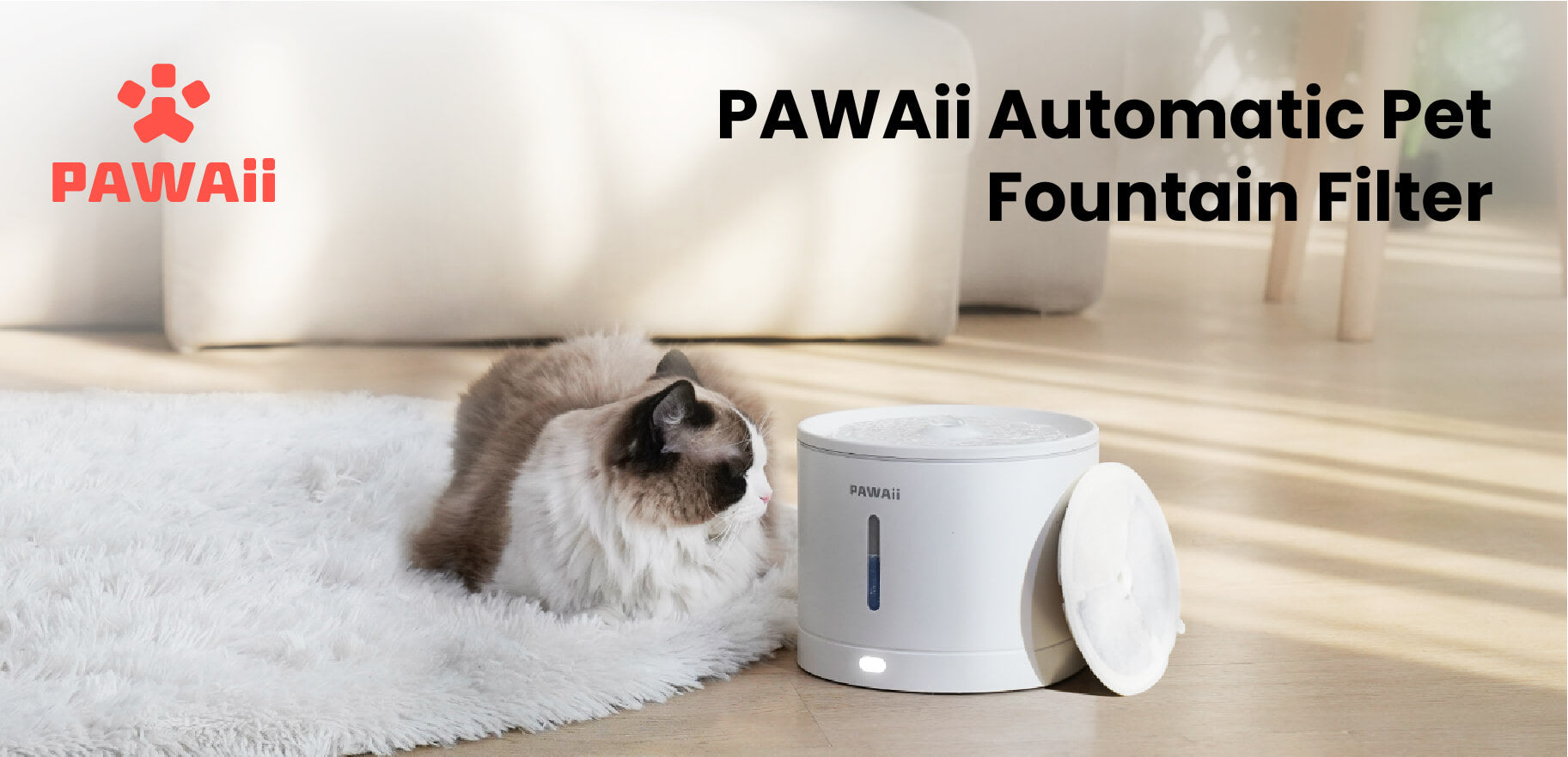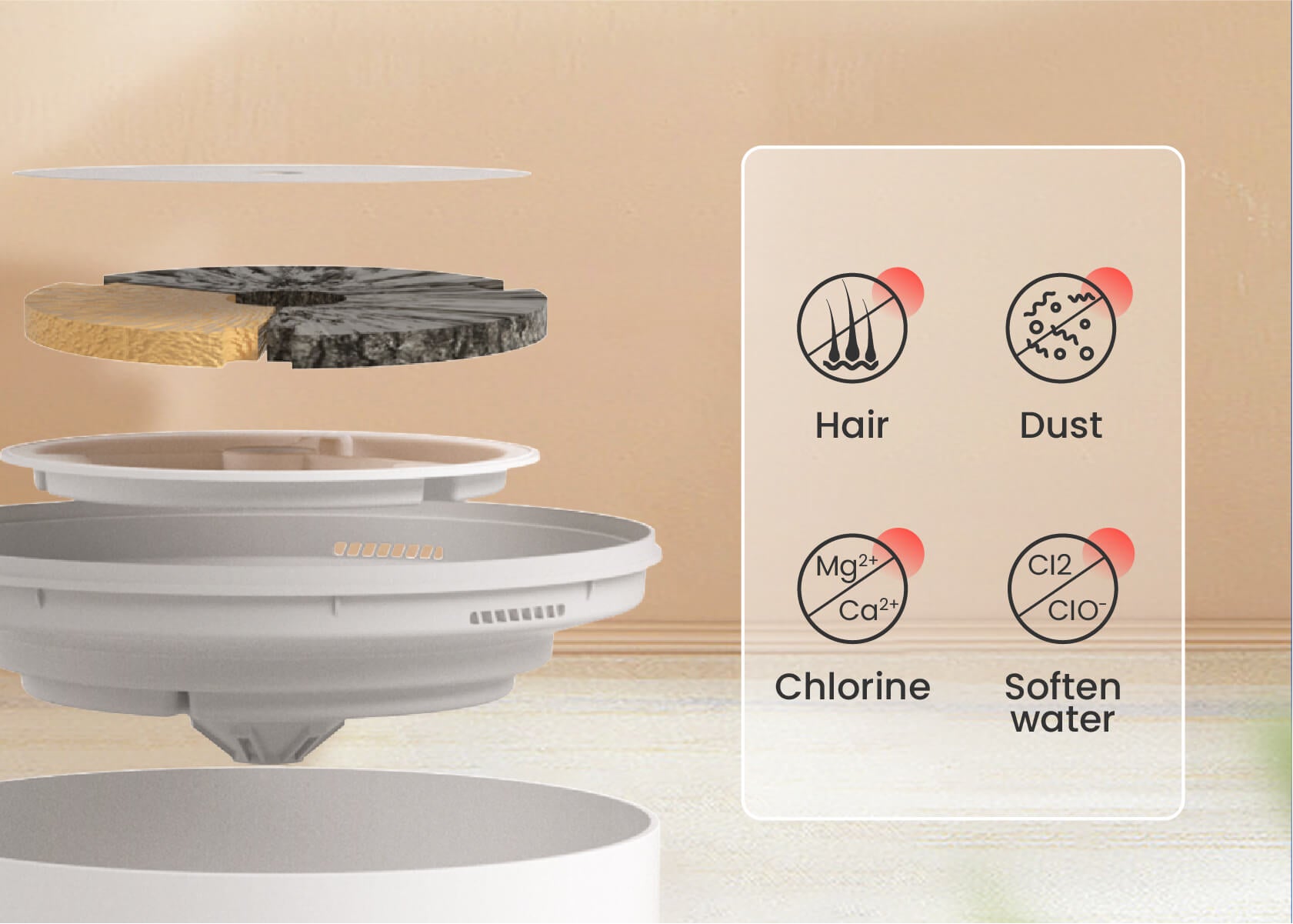 4-stage Efficient Filtration
The cat water fountain filters keep flowing water pure in every drop and hydrate your pet easily.
Optimal Filter Materials
The cat fountain filters include BPA-free activated carbon, high-quality non-woven fabric and resin, safe to pets' health.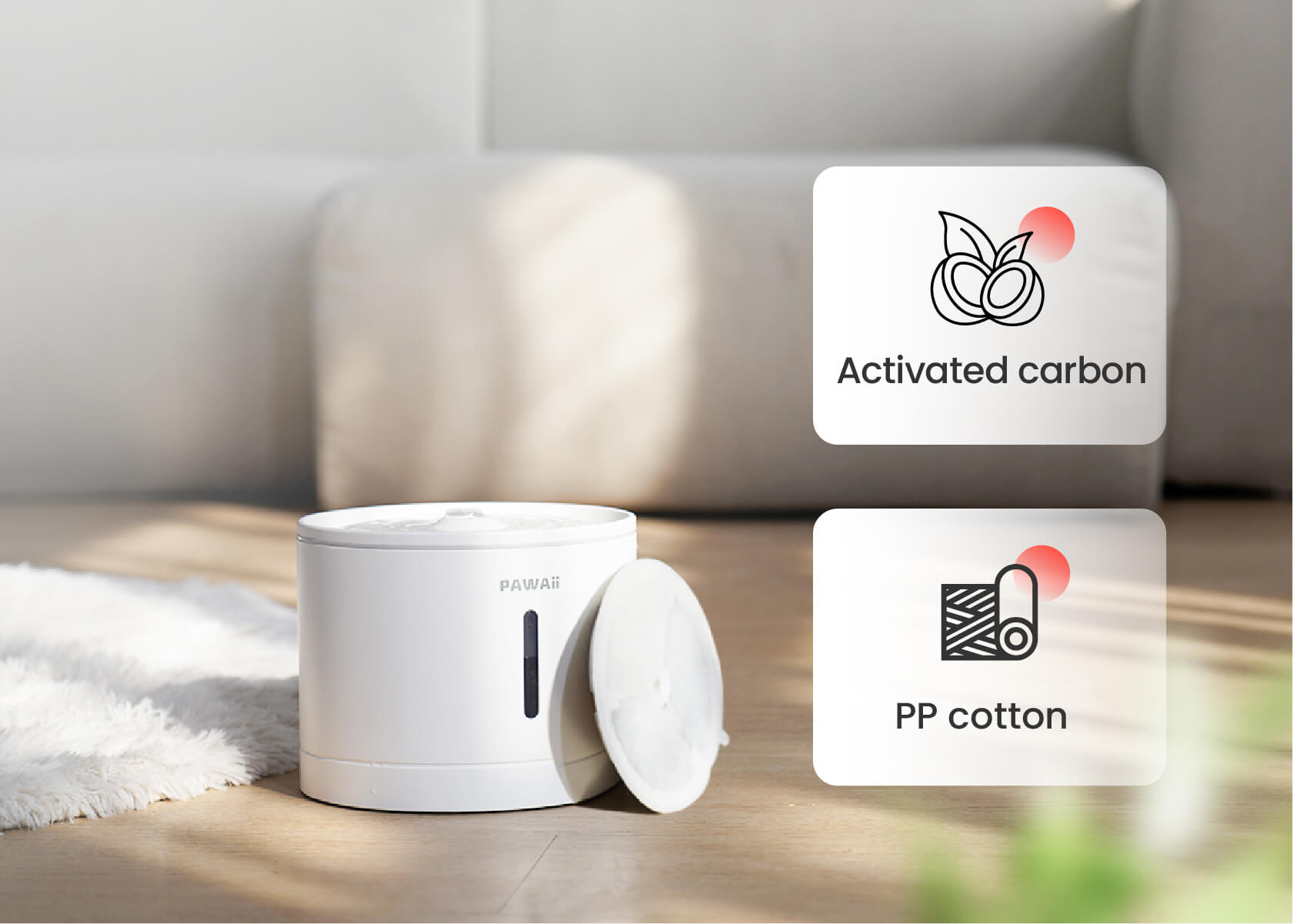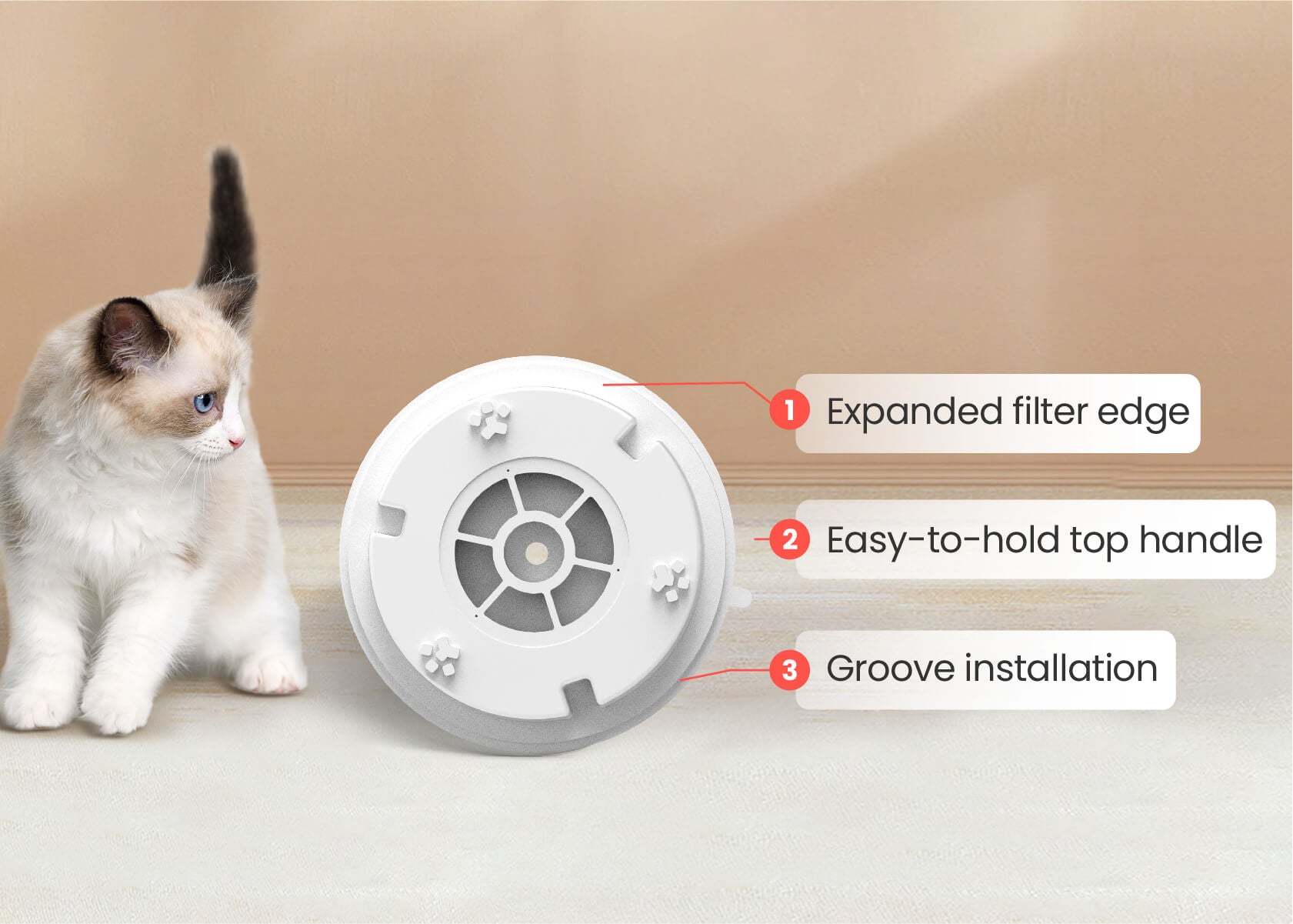 User-friendly Design
Expanded filter area of the pet water fountain filters ensures efficient filtration performance. The top handle and groove design make filter installation convenient and seamless.
On-time Replacement Required
For pets' safety, please replace the cat fountain filters once a month.
*Replacement Tips
STEP 1: Soak the cat fountain filters for 10 minutes before use and rinse it slightly.
STEP 2: Reset the water fountain by holding the button for 3s after replacing the carbon filter.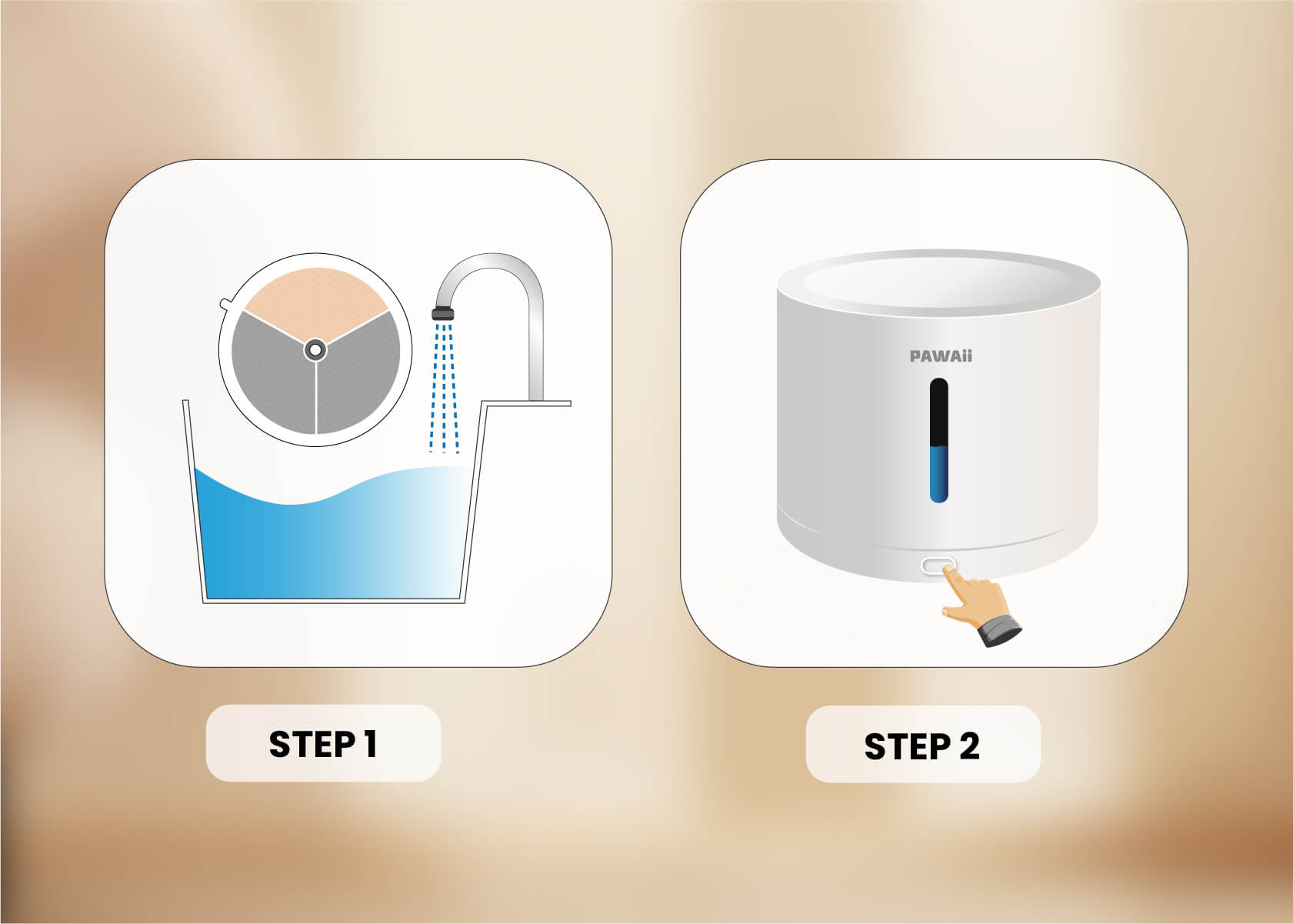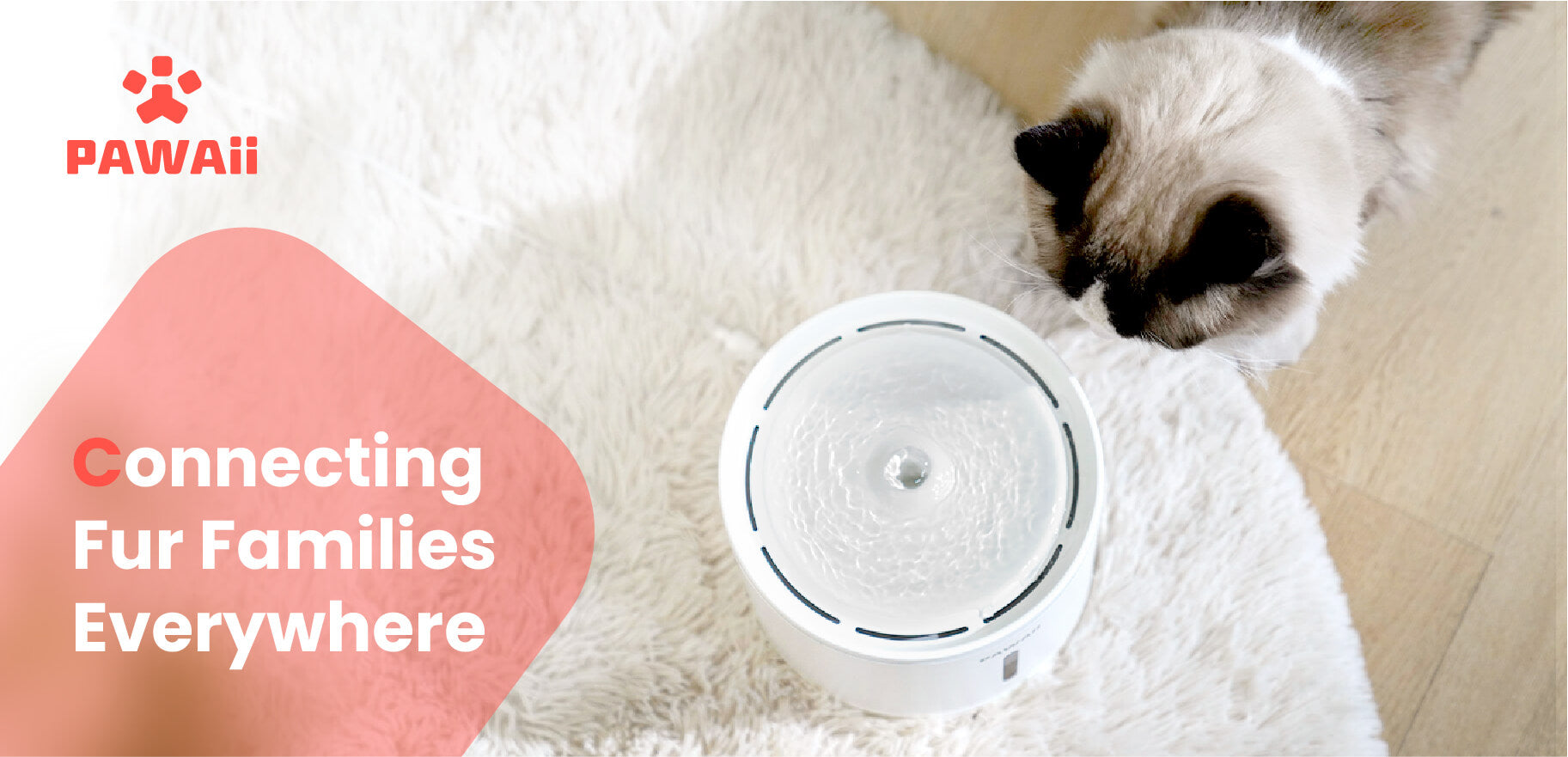 Specification
Material
Activated carbon, non-woven fabric and resin
In the box
6 filters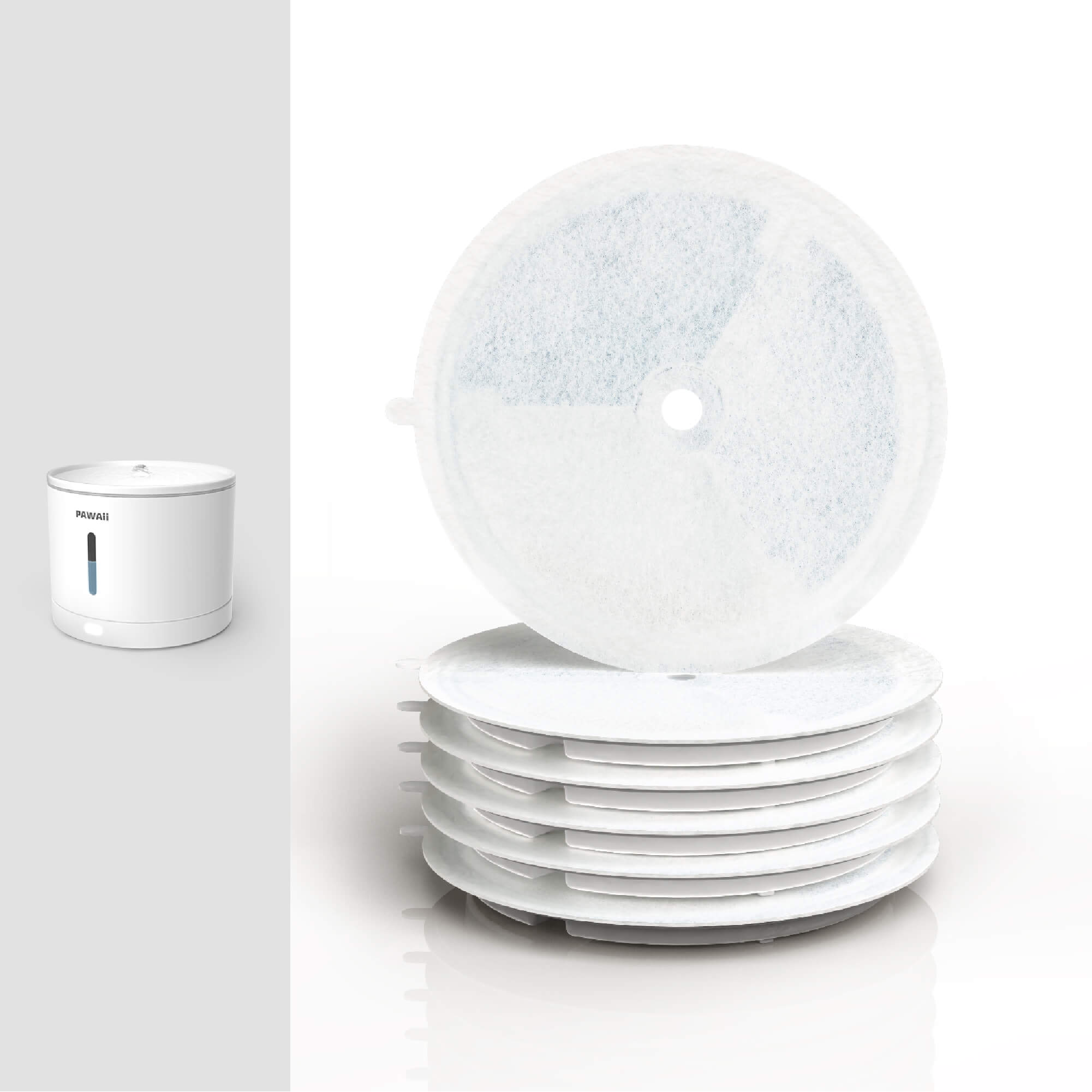 Frequently Asked Questions
How to change the cat water fountain filter?
Soak the water fountain filter for 10 minutes and rinse gently before installation. Then hold the button for 3 seconds after installation to reset the water fountain filter indicator.
How often should I replace the fountain filter?
For pets' health, it is recommended to replace the fountain filter once a month.
Why should I change the water fountain filter?
If you do not change the filter on time, contaminants will accumulate inside the filter. As a result, the filter gets jammed and the performance deteriorates. To maintain filtration performance, you need to change the filter regularly.
Sorry, this item is not available, please check later.
12345 [ndnapps-contactform]
My cat loves this watering system and it was easy to order two boxes of filters directly from the company for changing once a month. i love how the yellow warning light starts coming on when it is time to change the filters.
FunFlow UV Sterilization Pet Water Fountain Filter Units
I bought the pawaii collar for my dog before and its really good .I found out they also have the cat water dispenser, and I thought my cat would need one ,too. I am a light sleeper. I left the water dispenser on. No noise!!! I highly recommend this band and I think Ill keep buying it.
FunFlow UV Sterilization Pet Water Fountain Filter Units